April 21, 2022
By Patrick Glenn, communication assistant
Northwest Missouri State University's Honors Program recently awarded a total of $3,000 in scholarships to five students in support of their study abroad experiences during the 2022-2023 academic year.­
The scholarship recipients are Kelby Dressler, a junior public relations major from Eudora, Kansas; Kierra Shelby, a sophomore vocal music education major from Bethany, Missouri; Nathan Armbrust, a senior criminology major from Omaha, Nebraska; Sierra Brewka, a senior criminal justice and psychology major from St. Joseph, Missouri; and Lauren Cox, a junior English major from Smithville, Missouri.
"Studying in another country helps students expand their horizons and their understanding of the world," Dr. Elyssa Ford, the director of the Honors Program and an associate professor of history, said. "Encouraging global citizenship is one of the integral parts of the Honors Program mission, and we are pleased to be able offer support to Honors students who participate in study abroad programs."
Honors students may apply for the scholarship prior to or after their experience. The scholarships are awarded once during the academic year and can be used for any part of the study abroad experience.
Dressler plans to participate in a mass media faculty-led trip this summer that will visit Athens, Rome, Venice, Budapest, Vienna, Munich and London to learn how different parts of the world use media.
"Receiving a scholarship is like the cherry on top to studying abroad," Dressler said. "Being able to leave the country in a small, close-knit group is one thing; getting help doing that is another. I'm lucky enough to be given both of those opportunities. Receiving the scholarship helps to reinforce that I made the right choice to go on this trip."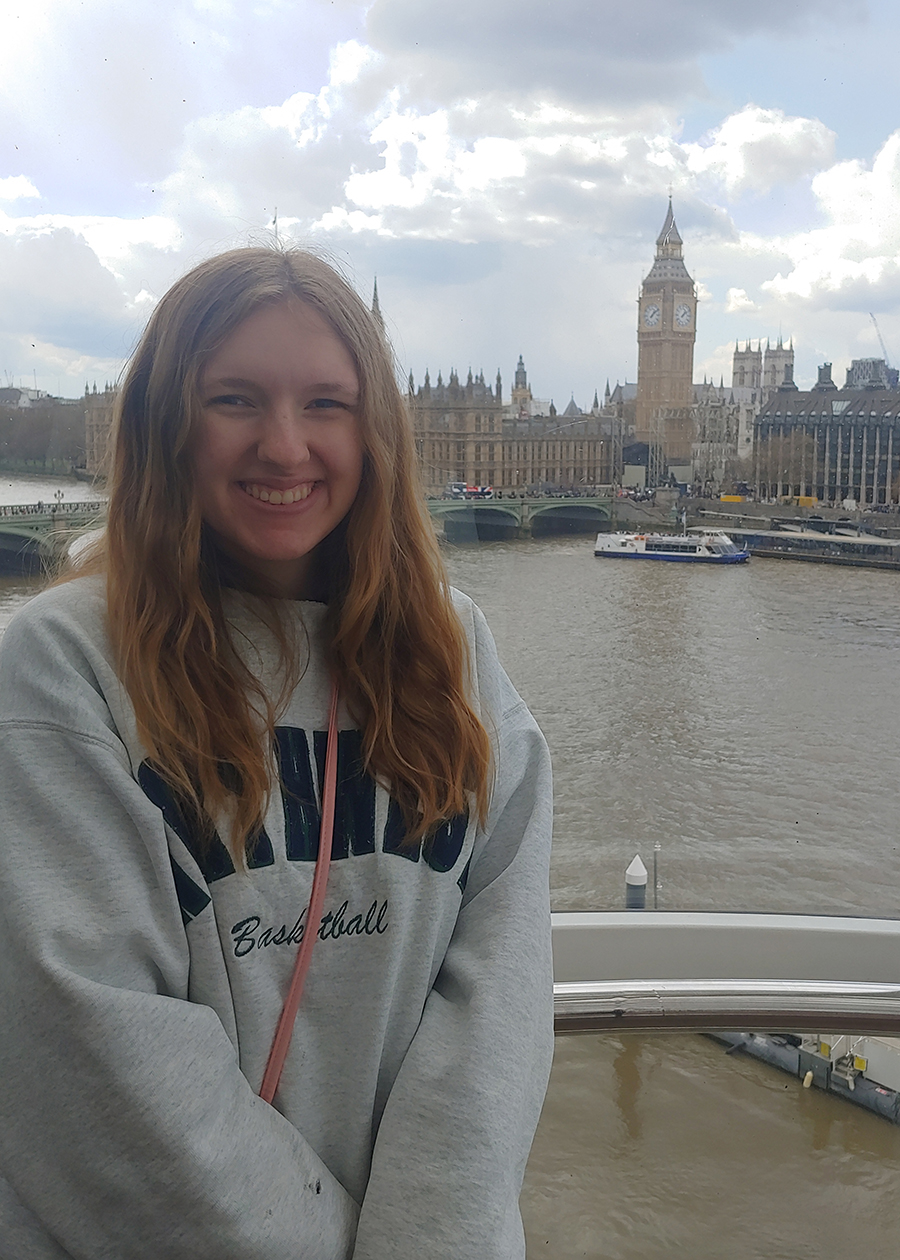 Lauren Cox posed for a photo in front of Big Ben in London while studying abroad this spring in Milan, Italy. (Submitted photo)
Shelby and Brewka will participate in Psychological Perspectives of Childhood and Play, a summer course at Northwest that culminates with a visit to Northern Ireland. By studying C.S. Lewis' "The Lion, The Witch, and The Wardrobe," Shelby and Brewka will analyze how the book connects to childhood and imaginative outdoor play while considering the impact of societal views.
"I want to learn about how other people in different cultures live and play," Brewka said. "The best way to learn is by doing, and that is exactly what I will be doing by studying abroad."
Cox is studying abroad this spring in Milan, Italy, at the Università Cattolica del Sacro Cuore to learn more about the Italian language while advancing her minor study of psychology.  Additionally, she is taking advantage of opportunities to learn about the Italian culture through visits to Venice, Bergamo and Genoa.
"I no longer have to turn down the amazing and one-of-a-kind experiences due to money issues, which has opened up a new realm of possibilities for me during this time," Cox said.