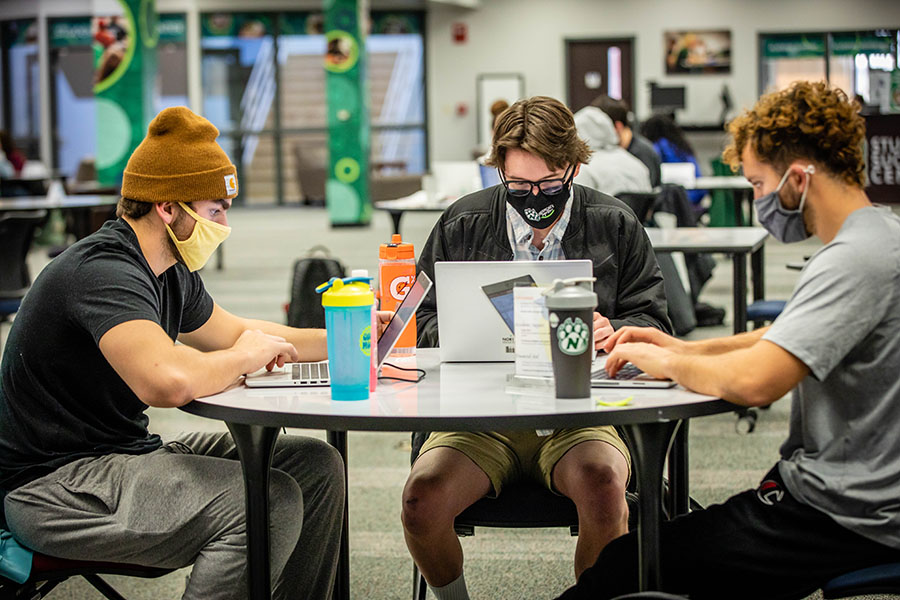 The B.D. Owens Library as a popular place for students to study and collaborate. Library staff are forming an advisory board this fall to gather feedback about the facility's spaces, services and collections. (Photo y Todd Weddle/Northwest Missouri State University)
Northwest Missouri State University's B. D. Owens Library is forming an advisory board and invites all interested University students and employees to apply.
The advisory board's purpose will be to provide feedback to librarians about the facility's spaces, services and collections.
The group will meet up to three times per semester and sometimes will meet in separate student and employee groups. Meeting dates and times will be determined based on membership availability.
Service on the board offers opportunities to:
Convey needs, concerns and priorities regarding library services, facilities, resources and programming
Provide insight into study, research and library use
Share information about library services and resources with the Northwest community
Connect with other Bearcats, including faculty and staff who can provide connections for future professional references
The deadline to apply for board membership is Friday, Sept. 3. To apply, visit www.nwmissouri.edu/library/libraryinfo/library-advisory-board.htm.
For more information, contact Carolyn Johnson, a research and outreach librarian at Owens Library, at 660.562.1534 or carolyn@nwmissouri.edu.