March 12, 2021
Two teachers who developed and practiced their skills at Northwest Missouri State University were recognized this week by the Missouri Association of Colleges for Teacher Education (MACTE) among Missouri's 2021 Outstanding Beginning Teachers.
Dimitric Edwards, who earned a Bachelor of Science in Education in English in 2018 and a Master of Science in Education in curriculum and instruction in 2020, and Erin Fleharty, who will complete her Bachelor of Science in Education in elementary education and teaching this spring, were honored during MACTE's spring conference March 9.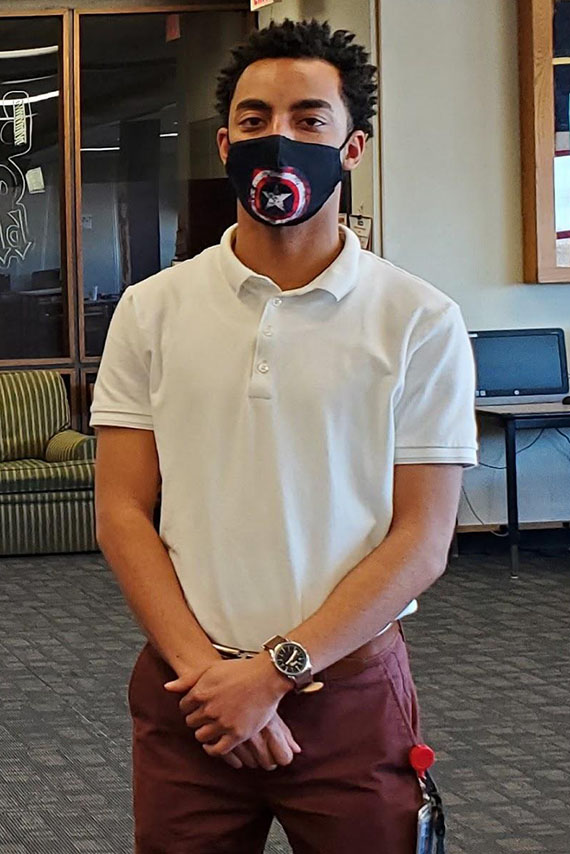 Dimitric Edwards
Edwards teaches English language arts at Truman High School in Independence, Missouri. Truman High School Principal Ronda Scott described the positive impact Edwards has already made on students and his colleagues.
"In his short tenure at Truman High School, Dimitric has established himself as a teacher and colleague of respect and admiration," Scott said in her nomination of him. "He has not shied away from leadership opportunities, taking on the Strategy Club and coaching tennis as well as working with our Equity and Diversity Team. He is a collaborative, reflective practitioner who is willing to try new methods to meet student needs. Perhaps what most sets him apart is the relationships he builds with his students. They flock to him. He is a kid magnet. He has the trust of his administration as he has taken on groups of some of our most struggling and reluctant learners and helps them be successful. Truman is a better place because Dimitric Edwards is here. He adds value to this learning community and we are glad he calls this place home."
Dr. Tim Wall, the dean of Northwest's School of Education added, "From the time I first encountered Mr. Edwards and got to know his passion for learning, it was apparent that he would be a highly effective teacher. He is a deep thinker, has a stellar sense of humor, and genuinely cares about educating high school students. He connects with all kinds of learners – and exudes a rare level of competence and confidence belying his years. Dimitric is a difference-maker, whether in the classroom, on the tennis courts as a coach, or leading faculty conversations on student success for the least privileged students at Truman. He's all-in and always making things better."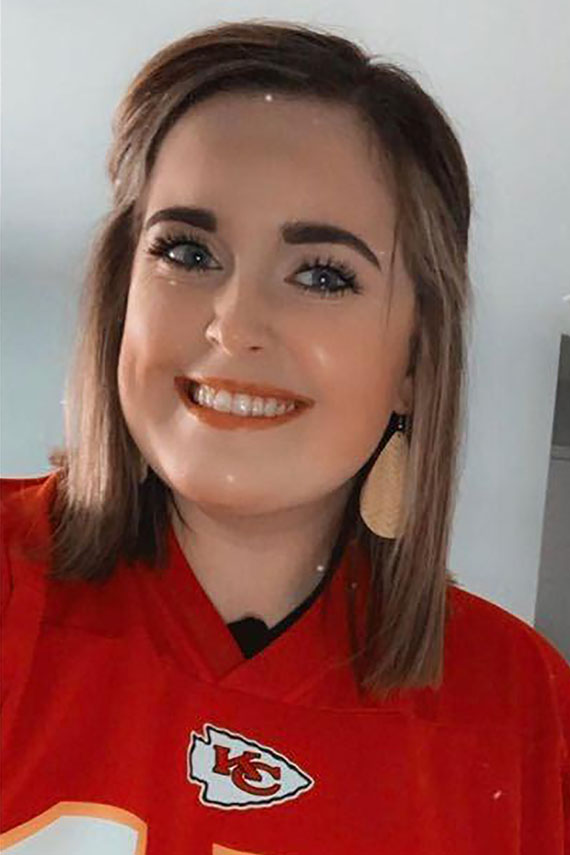 Erin Fleharty
Fleharty teaches fifth grade English language arts and social studies at Minnie Cline Elementary School in Savannah, Missouri. Principal Troy Dunn lauded her desire for ongoing learning and improvement in her teaching.
"As one veteran teacher exclaimed, 'Isn't she outstanding?' She went on to say that it's not easy to talk to parents about student concerns, and Ms. Fleharty was marvelous in addressing those concerns," Dunn said in his nomination of her. "As her principal, she has shown a genuine interest in student success. She is also willing to collaborate with others for her benefit as well as her students. Erin is willing to learn herself, and she focuses on self-improvement in her teaching."
Wall added, "As a student at Northwest, Erin really stood out in her skill, commitment, and dedication to the craft of teaching. We are so very proud of Erin and honored to have her represent the next generation of superlative Bearcats who reach and impact students. Erin is exceptional as a person and teacher, and we are beyond grateful to have her as an alumna."
MACTE, a state affiliate of the American Association of Colleges for Teacher Education that represents educator preparation programs throughout the state, accepts nominations for the Missouri Outstanding Beginning Teacher Awards every two years. Each MACTE member institution may nominate up to two first- or second-year teachers for the award, which recognizes teachers who demonstrate excellence in serving children in school districts throughout Missouri. Award recipients are selected based on recommendations from Missouri teacher education programs and the candidates' school districts.
To view a complete list of honorees and their stories, visit https://macte.net/.