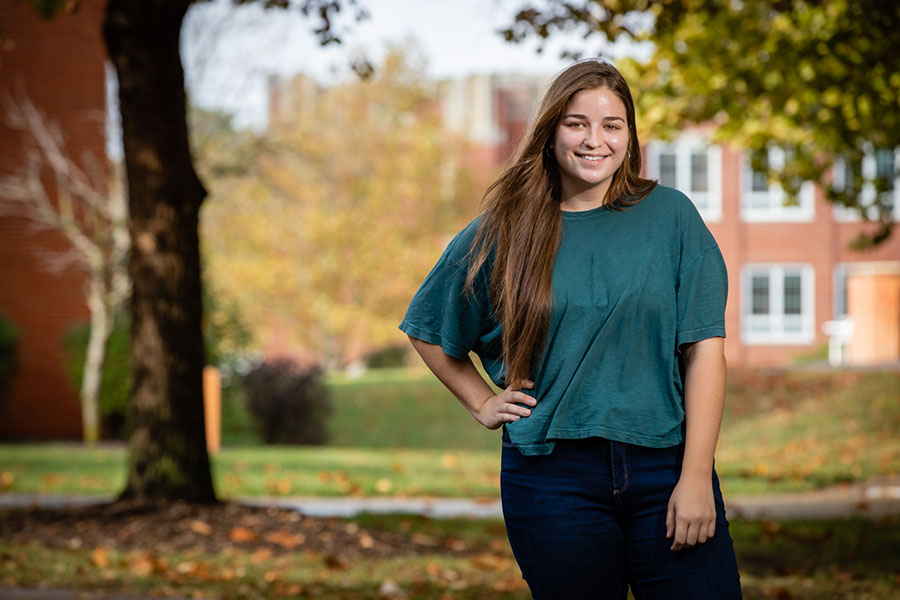 As a fall intern at North Star Advocacy Center in Maryville, Gabi Brooks applied the knowledge she has developed through her coursework and gained valuable experience in her field of interest. (Photos by Todd Weddle/Northwest Missouri State University)
Nov. 12, 2020
By Leah Newell, communication assistant
One of Gabi Brooks' goals as an intern this fall at North Star Advocacy Center in Maryville was to carry out a project from start to finish. The Northwest Missouri State University student fulfilled that goal by creating a book that combines her desire to make a difference with her passion for photography.
Her book, "North Star Advocacy Center and the Realities of Domestic Violence and Sexual Assault" seeks to raise awareness and addresses misconceptions of the issues.
"Helping vulnerable people and people that our society often blames and criticizes is something that gets me energized," Brooks, a senior human services major from Kansas City, Missouri, said. "There's a stigma around domestic violence and not believing survivors. I want to flush out some of the misconceptions of domestic violence. I want to empower them to speak up for themselves."
She became interested in the North Star Advocacy Center, which provides a safe and nurturing place for victims of domestic violence and sexual assault, a couple years ago when advocates from the center visited her Introduction to Human Services class. The internship not only provided her with valuable experience in her field of interest but also fulfilled the internship requirement for her academic major.
"The requirement of having an internship is so good," Brooks said. "It intimidates a lot of people, but it has prepared me well. It has made me want to do another internship. The human services program is incredible."
The internship provided an opportunity for Brooks to apply the valuable knowledge she has gained from her courses.
"They really taught me the skills that I would need to use in this internship with clients," Brooks said "Some of the skills are asking open-ended questions, practicing active listening and mindfulness. This internship has pushed me out of my comfort zone in the best way."
Brooks also appreciates the ways staff and faculty have mentored her at Northwest.
"My professors have been very open about what it means to work in the human services field," Brooks said. "Hearing about their life experiences from schooling to interviewing to their time working for different organizations has been both helpful and motivating. They have given me a realistic view of what life may look like for me one day."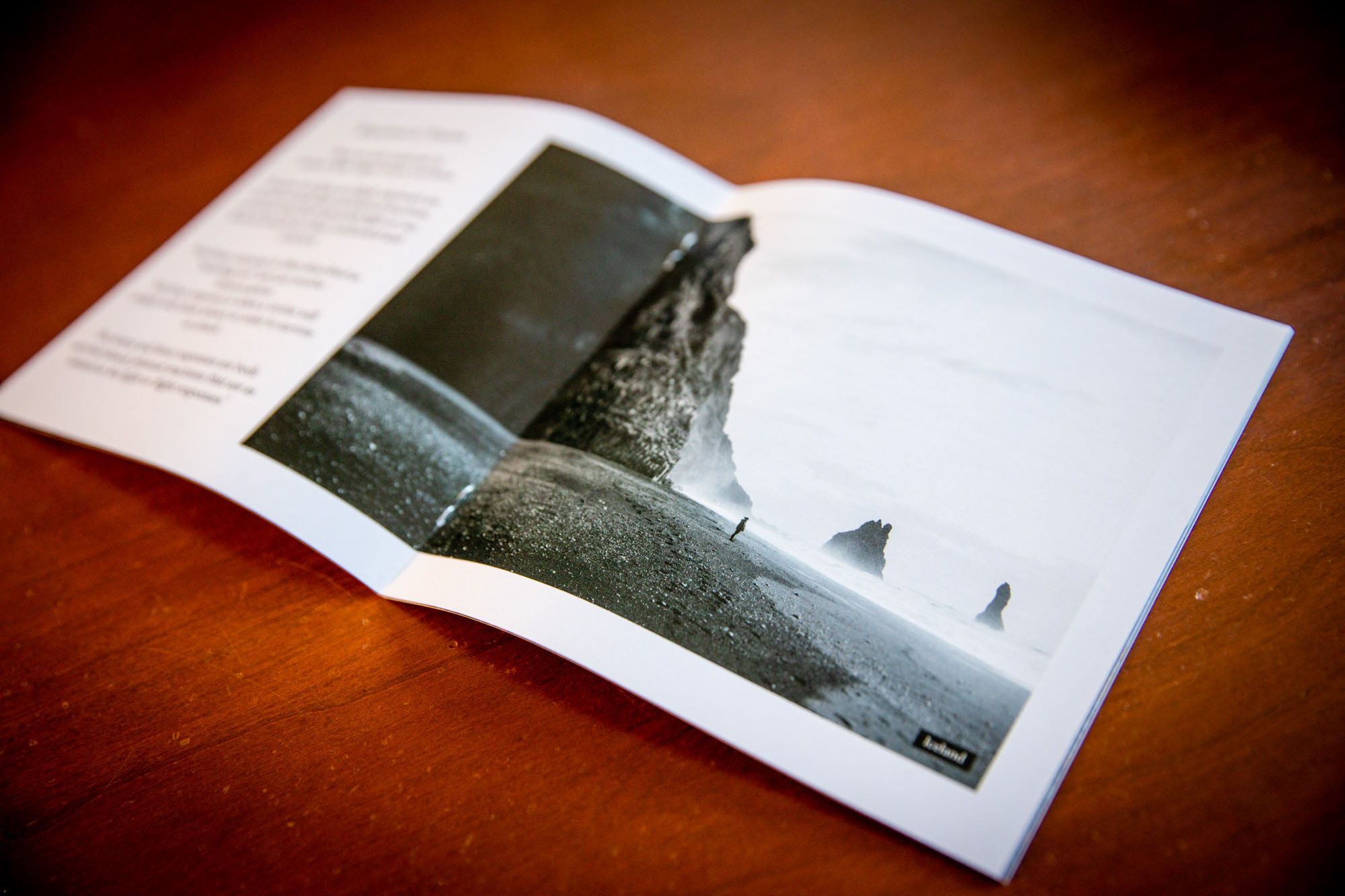 Brooks' book, "North Star Advocacy Center and the Realities of Domestic Violence and Sexual Assault," showcases her photography while raising awareness and addressing misconceptions of the issues.
At the same time, Brooks has turned her interest in photography into a fruitful hobby. In addition to her internship at North Star Advocacy Center, she is a student photographer for Northwest athletics. Previously, she was a photographer for The Northwest Missourian student newspaper and last spring was the seventh Missourian photographer in eight years to be named Photojournalist of the Year by the Missouri College Media Association.
"Through Northwest's media outlets, I have been able to practice and attain new photography skills as my time as a student," Brooks said. "Working for The Missourian taught me what it means to take a compelling photo and why that is so important. This intentionality is something I strive to practice as I continue taking photos."
After completing her degree, Brooks plans to embark on a career in advocacy and human services.
The photo book she created may be purchased for $15 by contacting North Star Advocacy on Twitter or Facebook or by calling 660.562.2320. All proceeds go to the North Star Advocacy Center.