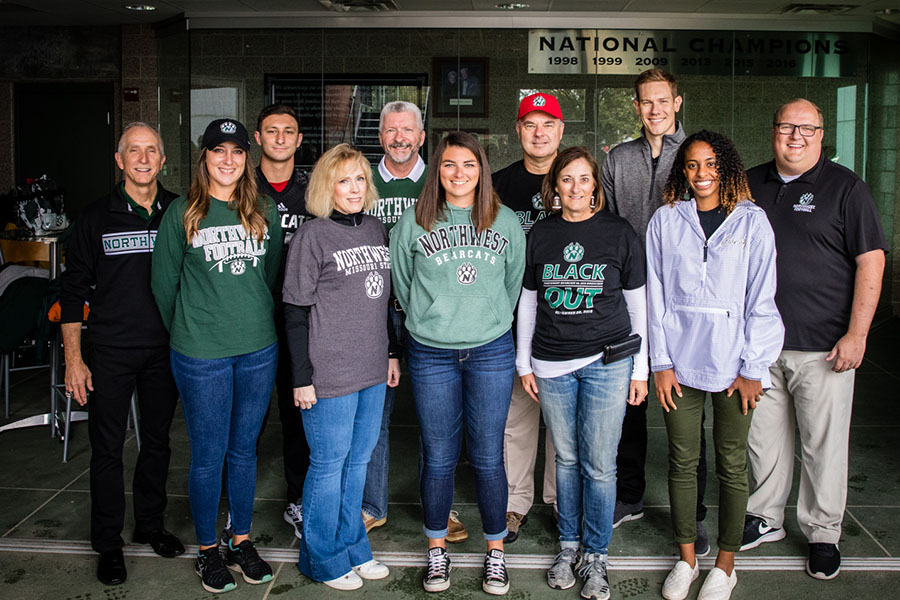 Northwest named the Rawie family its 2019 Family of the Year. Nominations for the 2020 Family of the Year are being accepted through April 29. (Photo by Todd Weddle/Northwest Missouri State University)
Do you know a Northwest Missouri State University student with several family members who are Northwest alumni? Does that family support all things Northwest? Could their student use a scholarship?
That family could be Northwest's 2020 Family of the Year, a tradition of recognizing an outstanding Bearcat family during the University's annual Family Weekend in September. Sponsored by Campus Dining and the Northwest Alumni Association, the Family of the Year receives a $750 scholarship award and other gifts.
All eligible applicants must meet the following eligibility requirements:
Be classified as a full-time Northwest student maintaining a cumulative 3.00 grade-point average.
Be involved outside the classroom in Northwest-sponsored student organizations and community groups, demonstrating a willingness to contribute to the improvement of the community.
The recipient must demonstrate the family's commitment to Northwest as well as a commitment to academic success and service at the University.
The Family of the Year will be announced Saturday, Sept. 26, during pregame activities at the Bearcat football game against the University of Central Oklahoma. The family must be present to accept the award.
To submit a nomination, complete the online form at www.nwmissouri.edu/getinvolved/familyweekend/application.htm. Nominations are due Wednesday, April 29.