Northwest Family of the Year
Northwest's Family of the Year represents the best of Bearcat Nation and is recognized during Northwest's annual Family Weekend. The Family of the Year recognition comes with a $750 scholarship as well as other gifts from the campus and community.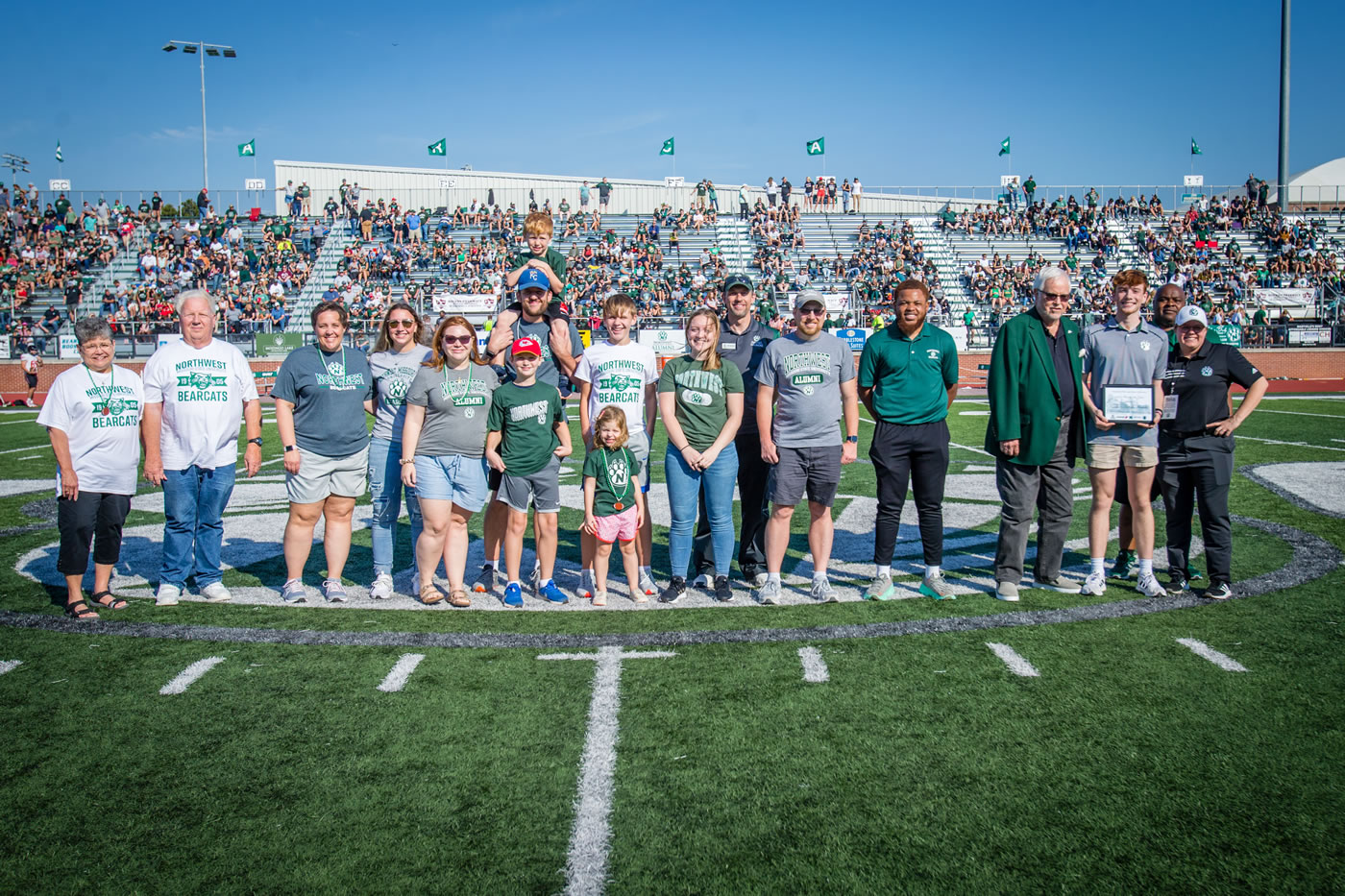 The Swink family was honored Northwest's 2022 Family of the Year. Left to right are Sherry Swink; Arnold Swink; Jennifer Swink; Abby Swink; Kara Petrovic; John Petrovic, holding Charlie and with Jack standing in front of him; Aiden Petrovic with Lucy Petrovic standing in front of him; Anna Swink; Director of Alumni Relations Duane Havard; Brian Swink; Student Senate Executive Vice President Dami Popoola; Northwest President Emeritus Dr. Dean Hubbard; Henry Swink; Northwest Interim President Dr. Clarence Green; and Interim Director of Campus Dining Sara Tompkins.
All eligible applicants must meet the following eligibility requirements:
Be classified as a full-time student maintaining a cumulative 3.00 Northwest grade-point average. No preference will be given to a specific major.
Be involved outside of the classroom in University-sponsored student organizations and community groups demonstrating a willingness to contribute to the improvement of the community.
The recipient must demonstrate the family's commitment to Northwest, a commitment to academic success at Northwest, and a commitment of service to Northwest.
The Family of the Year will be announced during pregame activities at the Bearcat football game. The family must be present to accept the award.
Applications for Family of the Year must be received by April 14th
Nominate a Northwest Family of the Year