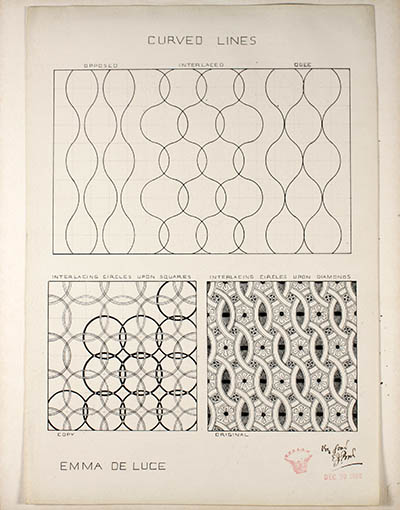 DeLuce, Emma Budlong
1845-1918

Title
Curved Lines
Date
December 20,1898
Medium
Drawing

Ink on paper
Dimensions
10" x 14"

---

Catalog Number
4ED
Location
Olive DeLuce Fine Arts Building, Room 10

Three designs including one copy, one original. Project for New York School of Applied Design of Women; stamped date and N.Y.S.A.D.W.; in ink: "Very Good" with signature below; mounted 11" x 14."