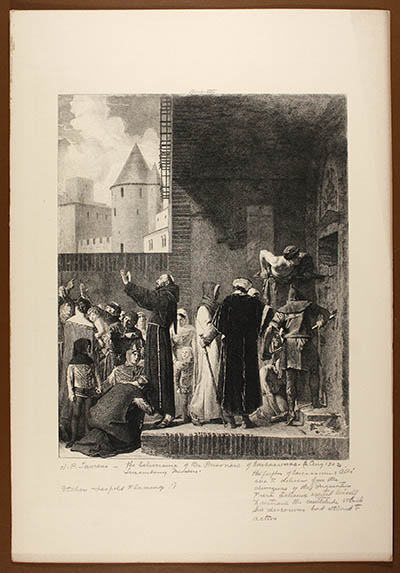 Flameng, Léopold
French, 1831-1911

Title
The Deliverance of the Prisoners Carcassonne (in August 1303)
Date
Unknown
Medium
Printmaking

Planche XXXIV
Dimensions
28.5 mm x 22.7 mm

---

Catalog Number
DC234
Location
Olive DeLuce Fine Arts Building, Room 10

After: J.P. Laurens. Original is in the Luxembourg Museum. Lengthy notation on the subject matter.