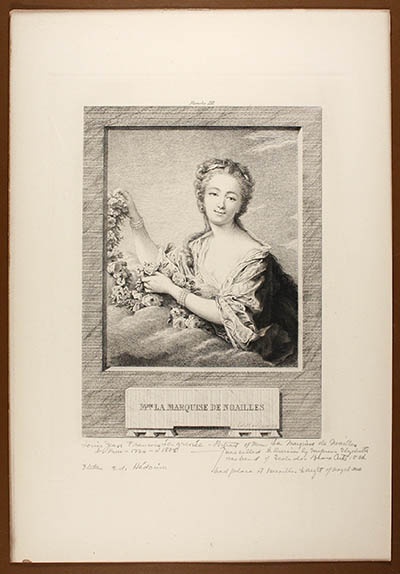 Hédouin, Edmond
French, 1820-1889

Title
Mme. la Marquise de Noailles
Date
Unknown
Medium
Printmaking

Planche LXIX
Dimensions
26 mm x 18 mm

---

Catalog Number
DC232
Location
Olive DeLuce Fine Arts Building, Room 10

"After: Louis Jean Francois Lagrenée, b. Paris 1724-1805. Had palace at Versailles to right of the Royal One. Portrait of Mme. la Marquise de Noailles, was called to Russia by Emperor Elizabeth, was head of école des beaux-arts 1804."