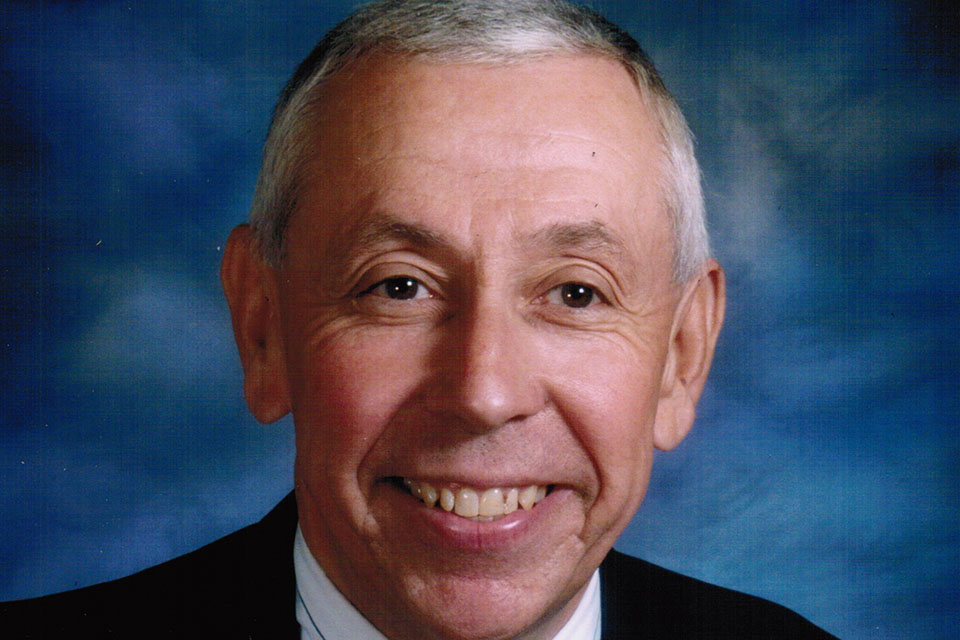 The unexpected death of Northwest Missouri State University alumnus Dr. Stuart Bintner recently prompted his family to establish a scholarship in his memory to assist education majors at the University.
Dr. Bintner spent more than 50 years educating students in Missouri, Iowa and Kansas. He graduated from Northwest in 1964 with his bachelor's degree in education and, after passing away last year, his brother, Robert, and sister-in-law, Connie Rosier Bintner, wanted to keep his legacy alive.
The Bintner family tree is filled with educators. Robert earned his bachelor's degree in education at Northwest in 1969, and Connie did the same in 1968.
"We all spent our lives in education," Robert said. "Both my brother and I were social studies teachers, but he went into administration. My wife was an elementary education major, so we like to keep it in education."
The Bintner family provided a gift to establish the $1,000 Stuart Bintner Memorial Scholarship, which will be awarded annually to one full-time student with junior or senior standing, a minimum 3.0 cumulative grade-point average and a declared major in education.
A selection committee of faculty members from the School of Education will determine the scholarship recipient. 
"We are grateful to Dr. Bintner's family and awed by their thoughtfulness and generosity," Dr. Tim Wall, the dean of Northwest's School of Education, said. "This scholarship is a moving tribute and a testament to the power and value of education. We in the Northwest School of Education are so proud of our work, and honored to have tremendous students – innovative and kind, talented and dedicated. What an amazing way to honor the craft of teaching by supporting those who seek to be teachers."
Robert hopes the scholarship will ease the financial burden on students, much like the scholarships he received while he attended Northwest.
"My first tuition was $200 a semester, and that was out-of-state," Robert said. "I was getting $50 a month for keeping a 3-point grade-point-average, and I know how much difference that made to me. At that time $50 – that was a week's wages."
For both brothers, Robert said, going to Northwest was a chance to break into the "big world."
"It's that period of time between 18 and 22 that you're formulating your life and it had a big impact on him," Robert said of his brother.
Dr. Bintner was involved in Tau Kappa Epsilon fraternity at Northwest. After graduating from the University, he began his teaching career as a history teacher at Maysville High School in Maysville, Missouri. He then attended the University of Missouri-Kansas City, where he met his late wife and earned a master's degree in history.
Between 1969 and 1974, he taught in Urbandale, Iowa, and earned an educational specialist degree in curriculum and instruction at Drake University. In 1974, he became an assistant principal at Walhert High School in Dubuque, Iowa, where he remained until 1979 while completing his doctorate degree from Drake.
Dr. Bintner was appointed principal of Archbishop O'Hara High School in Kansas City, Missouri, in 1979 and remained there until 1994 when he became principal at St. Joseph Elementary School in Shawnee, Kansas. He retired in 2008 and continued as a volunteer tutor until his death in 2018.
He also was an avid bicyclist and Northwest football fan.