Alumna providing support for enhance Agricultural Learning Center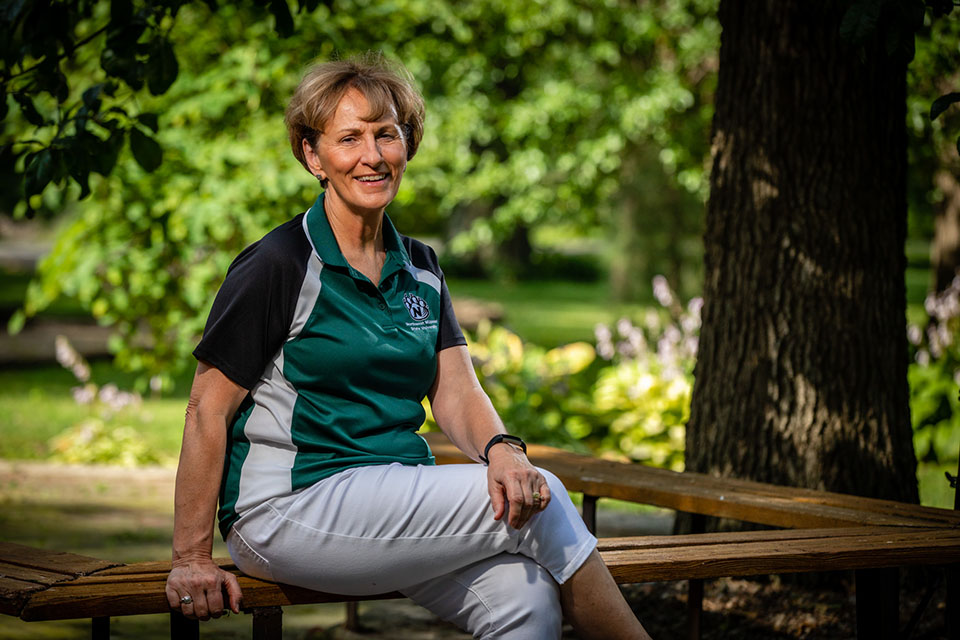 Linda Place has added her support to Northwest Missouri State University's School of Agricultural Sciences and a planned Agricultural Learning Center at the University's R.T. Wright Farm.
"Those of us who have benefitted from our education at Northwest need to help the students today who are struggling with the financial burden of college by being the guardians and leaders in procuring quality facilities so student fees do not rise," Place said.
The Agricultural Learning Center, for which the University and Northwest Foundation are raising funds, will be built at Northwest's 448-acre R.T. Wright Farm to serve as a multipurpose facility, providing classrooms and laboratory resources to supplement and enhance the academic curriculum.
The estimated $8.5 million, 29,000-square-foot center also will allow for research and scholarly activities centered on crop, soil and livestock resources as well as space for processing agricultural products. It will include space for public and private functions such as producer and agricultural industry meetings, workshops, shows and career development events, and the promotion of agricultural literacy.
"Anyone who has toured the farm can see that our agriculture students are in dire need of better facilities," Place said. "They will be competing for jobs in a global market so they need the equipment to be able to be successful."
Place completed two degrees at Northwest, earning a bachelor's degree in elementary education in 1972 and a master's degree in middle school science in 2009. She is a past-president of the Northwest Alumni Association and has been an active member since 2012.
Her late husband, Charles Place, also graduated from Northwest with a bachelor's degree in accounting and served as president of the Northwest Foundation. To preserve his legacy and continue to give back to their alma mater, Place's family established the Charles M. Place Memorial Scholarship through the Northwest Foundation. The scholarship provides financial assistance to Northwest students majoring in accounting, economics or finance.
Linda Place began her career as an elementary teacher in Iowa City, Iowa, and the Place family later settled in Albany, Missouri. She retired from a successful career in teaching and education consulting in 2012 and says the connections she maintains with Bearcat alumni, fans and students are what keep her "forever green."
"As a senior in high school, I had planned to attend a different university," Place said. "But Northwest's beautiful trees and friendly atmosphere brought me here. I loved it then, and I still love this place now."