Cash gift establishes endowed professorship in instrumental music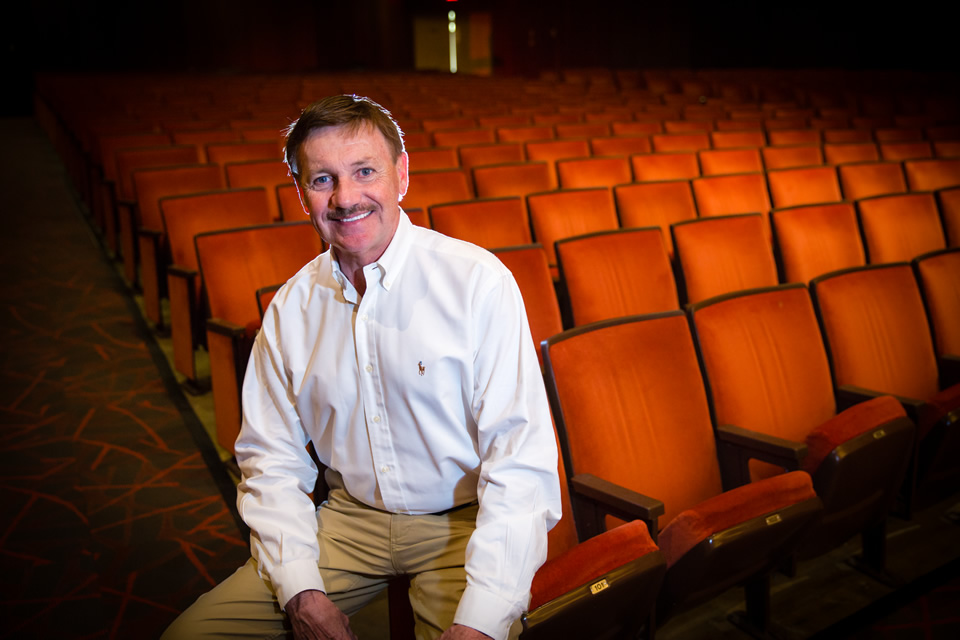 For the first time in its history, Northwest Missouri State University will offer an endowed professorship after receiving a $500,000 cash gift in honor of an alumnus and supporter of instrumental music at the University.
The recent gift establishes the Dennis C. Dau Endowed Professorship in Instrumental Music. The endowment fund remains open and capable of receiving additional contributions at any time for the purpose of funding the professorship.
"The instrumental music program is very strong now, and this will enhance it and make it more lucrative to hire people in the future," Dau said. "This was a way to help the instrumental music department and provide something that would continue into the future."
An endowed professorship gives special recognition to a faculty member for continued exemplary service to their field, based on outstanding teaching, creative and scholarly activity, and contributions through professional organizations and service beyond the regional level.
It recognizes individuals who maintain a high level of productivity and impact during an extended period of time and are considered role models for faculty, staff and students.
"An endowed professorship is a hallmark of a great university and we are long overdue for endowed professorships," former Northwest Provost Dr. Timothy Mottet said, adding that Northwest is seeking additional endowed professorships. "Endowed professorships are used to recognize exceptional faculty, enhance faculty professional development, enrich learning opportunities for students, and recruit and retain high-performing faculty."
The Dennis C. Dau Endowed Professorship in Instrumental Music is offered to a faculty member who meets the endowed professorship criteria through a recommendation of the dean of the College of Arts and Sciences and an appointment by the provost. The title is held for a term specified at the time of the award and renewable by recommendation of the dean and reappointment by the provost.
Dau, a native of Manning, Iowa, played the snare drum in the Bearcat Marching Band and the clarinet in Northwest's wind symphony on his way to earning a bachelor's degree in 1970 and master's degree in 1971, both in music education at Northwest. His career as an educator took him to Farragut, Iowa, and then to Maryville High School, where he was a band director from 1979 until his retirement in 1999.
"Northwest gave me the building blocks to be a band director," Dau said. "I'm pleased that I'm able to give back now after having a career in music. I'm very proud of the department and the students that they prepare."