Scholarship created in honor of teacher's dedication to learning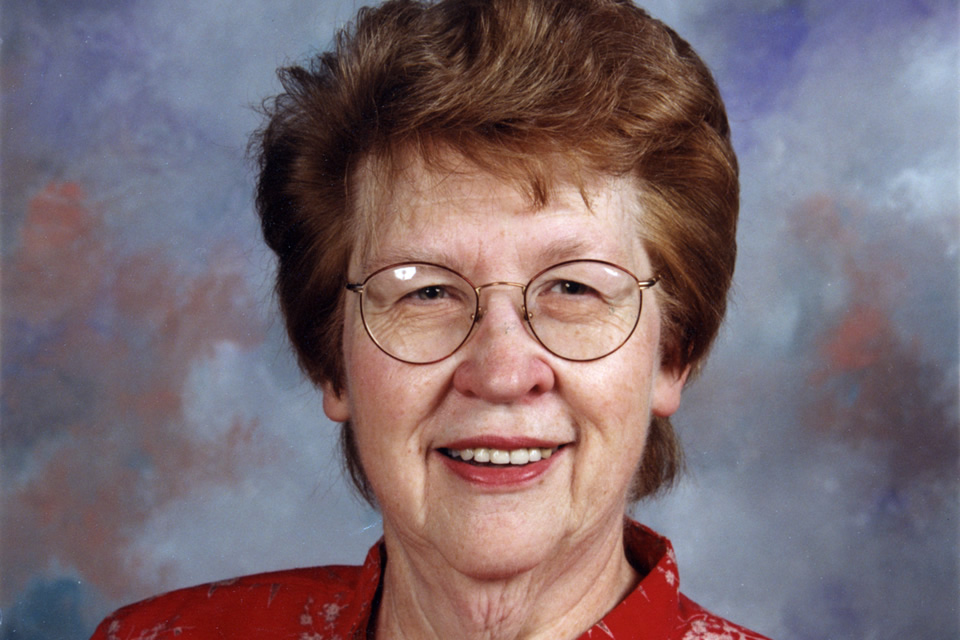 Betty Shelton Schieber never tired of soaking up knowledge and passing it on to others during all of her years as a teacher. It's fitting then that her family has established a scholarship in honor of her passion for education and to benefit Northwest Missouri State University students who might follow her path. 
The Betty Schieber Scholarship was recently established with memorial gifts by the family, friends and colleagues of Schieber, who passed away in January 2014.
"Betty was one who gave everything she had to others," said Martin Schieber, Betty's husband of 49 years. "She was a very generous person so I felt like we should do something to honor her and her field. She felt very highly about elementary education."
The scholarship is awarded annually to a Northwest student demonstrating potential success as a classroom teacher. The first scholarship, for the amount of $600, was awarded for the 2015-2016 academic year to Lauren Clark, a senior elementary education major from Tarkio, Mo.
The recipient, selected by a committee of faculty members designated by the Department of Professional Education, must also be an elementary education major maintaining a grade-point average of 3.0 or higher overall and in education-related coursework.
Betty Schieber received her Bachelor of Science degree in education from Northwest in 1980, followed by a master's degree in administration in 1984 and an education specialist degree with superintendent certification in 1993.
While Martin farmed, Betty began her teaching career as a first grade teacher at Nodaway-Holt and retired from the North Andrew school system as elementary principal. With her passion for lifelong learning, she enjoyed all subject areas and was particularly fond of reading.
"Reading was so important to Mom, and she loved teaching kids to read because she loved it so much herself," her son, Tim, said. "I don't think there's anything she loved more than going to college and reading anything she could. She loved to learn."
The Schiebers also were fond of Northwest. All four of Martin's and Betty's children earned multiple degrees from Northwest, and three became educators like their mother. Julie Schieber McConkey and Marla Schieber McAlpin each earned bachelor's and master's degrees in education at Northwest, and Tim Schieber graduated with bachelor's and education specialist degrees. Steve Schieber earned his bachelor's and Master of Business Administration degrees at Northwest, and he is employed as a director at Saint Luke's Health System.
Betty's children are among four generations of Northwest alumni in the family. Betty's mother, Virginia Shelton, was a Northwest graduate and teacher; Betty's sister, Beverly Shelton Borum, is an alumna. Now, TJ Schieber, a grandson of Betty, is pursuing his Bachelor of Science degree in chemistry and math at Northwest, and he is a member of the Northwest football team. 
"She felt like Northwest was good to the community and good to her family, and she wanted to give back to the kids that go there," Martin said.