Family establishes scholarship to benefit Hy-Vee employees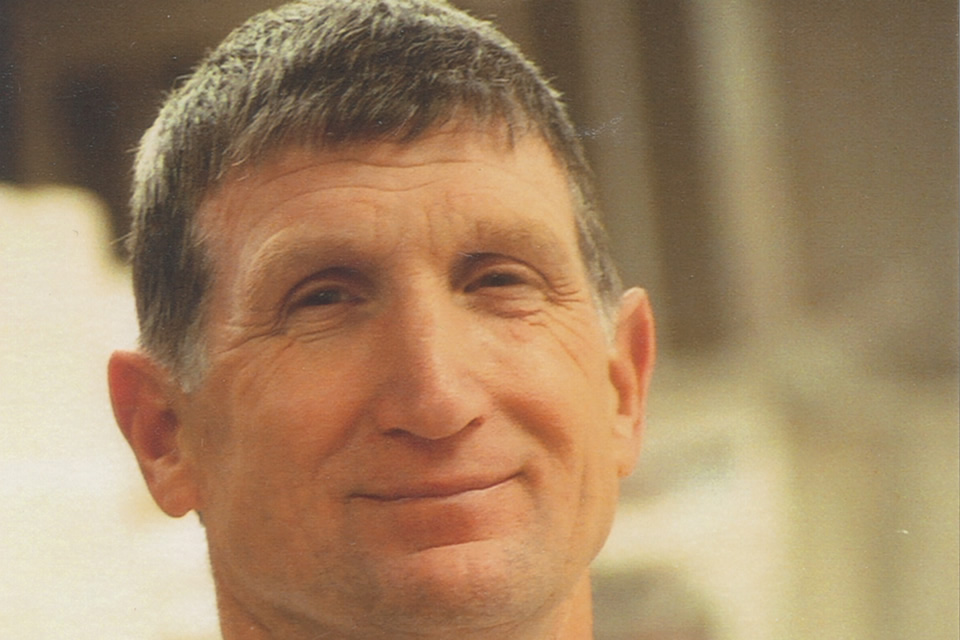 Northwest students who are employed by Maryville Hy-Vee or are dependents of employees at the local store are now eligible to receive scholarship assistance through the newly established Larry Neal Memorial Scholarship Fund.
The Neal family provided a cash gift of $10,000 to set up the scholarship fund, which remains open and capable of receiving additional contributions at any time. A selection committee that includes the manager of the Maryville Hy-Vee store and Northwest staff members will award one $1,000 scholarship annually, with academic achievement and financial need as the leading criteria.
"We were very fortunate and very appreciative that the community, family and friends very generously honored Larry with their memorials," Larry Neal's widow, Connie, said. "We wanted to establish a scholarship in his name because of his connection to Hy-Vee and the Hy-Vee family for so long."
Neal was employed at Hy-Vee for 46 years as a meat cutter and shared a special connection with the company, its customers and its employees, many of whom are Northwest students. He embodied the five fundamentals Hy-Vee asks its employees to reflect – friendliness, dedication, honesty, employee ownership and helpfulness.
"He was not only dedicated to his family, but he was also very dedicated to Hy-Vee," said Chris Wiltfong, a former director of the Maryville store. "For him to leave a scholarship in his wake for other employees who have the same ethics, it speaks incredibly of Larry and very much of the culture of our company. My hope is the people down the road who are awarded this scholarship really do aspire to and live up to the same ideals Larry did."
Larry was especially proud of the connections he established with Northwest students through his work. For that reason, the Neal family made sure Northwest students would benefit from the scholarship.
"Larry worked with a lot of young people and was often upset if they had to stop going to school," Connie said. "He was always encouraging them to finish their education programs."
Although Larry did not earn his degree from Northwest, Connie and the couple's two children did. Connie earned her degree in 1990 as a non-traditional student. Their son, Kevin Neal, earned his bachelor's degree in geography in 1994. Their daughter, Nicole Neal Shields, earned a bachelor's in elementary education in 1995 and a master's in educational leadership elementary in 2005. 
"He was very proud of that and that so many of the kids he worked with at Hy-Vee were Northwest students," Connie said.
The Neals lived three stints in Maryville, beginning in 1973, as Hy-Vee transferred Larry to work at stores in other locales. The friendly Maryville community and the environment at Northwest kept pulling the family back.  
"One of the reasons we came here was we wanted the kids to grow up in a college town," Connie said, adding that she and Larry hoped Kevin and Nicole might realize the importance of earning a college degree through their exposure to the University. "We both just really liked Northwest and going to ball games. Because of our family experiences and his association, we know it's a great school."