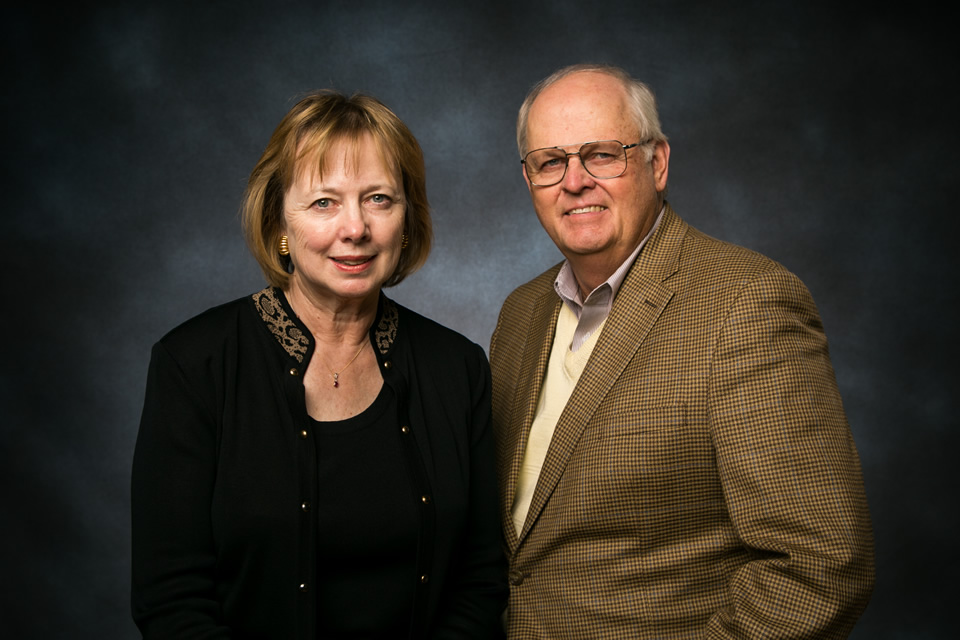 An Iowa couple with ties to Northwest Missouri State University have committed $250,000 to the University to assist with planned improvements at its R.T Wright Farm that include a proposed Agricultural Learning Center.
Michael Abildtrup, a 1968 Northwest graduate, and his wife, Linda, who attended the University, remember their time on the campus fondly. Now retired, the couple resides in Fort Dodge, Iowa.
But it is Michael's agriculture and business experience, as well as the couple's positive experiences at Northwest, that fuel their decision to provide monetary assistance for farm upgrades.
Operated by Northwest's Department of Agricultural Sciences, students benefit from a number of hands-on experiences at the 448-acre Wright Farm, which is home to beef, swine, dairy, poultry and sheep herds as well as row, silage and hay crops. A new sheep barn and beef center are being constructed at the farm this summer.
As proposed, the Agricultural Learning Center will serve as a multipurpose facility at the Wright Farm to provide hands-on field laboratory resources and research to supplement and enhance the academic curriculum. The space will allow for greater use of farm crop, soil and livestock resources for research and scholarly activities as well as for public and private functions such as agricultural producer meetings, workshops, shows and contests.
"Northwest is fortunate to have alumni like Michael and Linda Abildtrup who are dedicated to the University and our mission of focusing on student success – every student, every day," Northwest President Dr. John Jasinski said. "The Abildtrups' gift is an important step toward enhancing the agricultural resources Northwest can offer students and surrounding communities."
With their gift, the Abildtrups will help to ensure the farm remains an important laboratory for Northwest agricultural students and improve the resources available there.
"We are experiencing a unique era in agriculture where Northwest has the opportunity to be a regional center for agriculture with the expertise and technology needed to be a leader," Michael said. "Contributing the money needed for getting this initiative kicked off is near to our interests."
At Northwest, Michael earned a degree in business management with an accounting emphasis and was a member of Alpha Kappa Lambda fraternity, homecoming committees and a professional business fraternity. Linda studied secondary education with a history emphasis while she attended the University. Michael, a native of Audubon, Iowa, and Linda, a native of nearby Manning, Iowa, met as Northwest students on a blind date.
After graduating from Northwest in the spring of 1968, Michael joined the Air Force, and he and Linda married that winter. Michael went on to serve four years in the military with stops in Texas and Puerto Rico.
Michael kick-started his business career by landing a job as the grain and feed department manager of a cooperative in Mount Pleasant, Iowa. During the next 40 years, he served as CEO of three Iowa-based farmer-owned cooperatives with emphases on grain, agronomy and livestock. The Abildtrups also raised two children: Stacey is an attorney with John Deere Financial in Johnston, Iowa, and Patrick teaches in the Independence, Iowa, school system and coaches high school basketball.
Throughout the years, Northwest and the memories the Abildtrups built on the Maryville campus have represented a centering point.
"There's always been a sense of security," Michael said. "It is always like coming home again. I received a great education at Northwest and had a fantastic time. Without that degree, I don't know what I would have been doing."