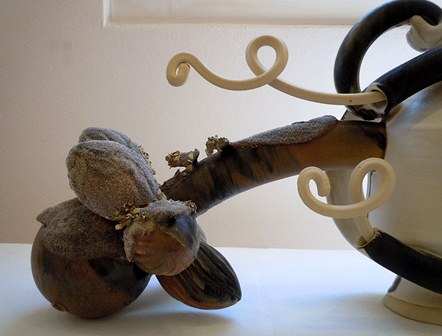 Opening Lecture and Reception
Monday September 10, 7pm.
Charles Johnson Theater, DeLuce Fine Arts Building
Current work by the faculty of the Art Faculty of the Department of Fine and Performing Arts:
Chris Graves, Assistant Professor of Art, Graphic Design
Laura Kukkee, Associate Professor of Art, Ceramics
Phil Laber, Professor of Art, Photography and Printmaking
Armin Mühsam, Associate Professor of Art, Painting
Bob Schultz, Instructor, Drawing and Ceramics
Dr. Kim Spradling, Professor of Art, Art Education and Fibers/papermaking
Veronica Watkins, Instructor, Drawing and Design
Craig Warner, Associate Professor of Art, Digital Imaging/Graphic Design
Glenn Williams, Associate Professor of Art, Sculpture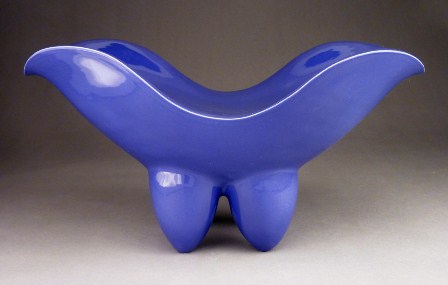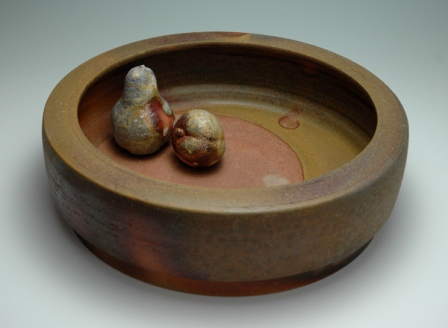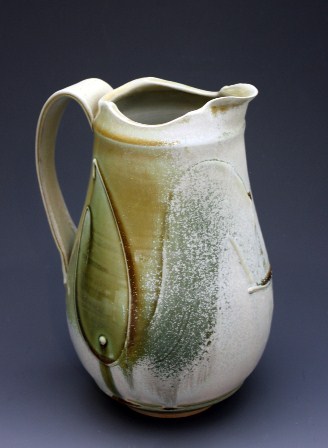 Opening Lecture and Reception
Monday, October 1, 7pm
Charles Johnson Theater, DeLuce Fine Arts Building
The DeLuce Gallery presents its third annual national juried exhibition.  This exhibition represents works done by artists using clay as a primary medium.  Artists working with clay who live and work in the United States were invited to submit works to be included in the exhibition, which was then juried by Pete Pinnell, one of our most well-known artists and educators in ceramics.  The exhibition aims to take the pulse and represent a wide range of approaches by contemporary artists, craftspeople and designers working with clay today.
Juror:  Pete Pinnell
Participating artists: 
Hadi Abbas
Eric Boos
Man Ho (Billy) Cho
Andrew Davis
William Depauw
Paul Donnelly
Lynn Duryea
Joshua Freeman
Wendy Gingell
Chanda Glendinning
Sarah Gross
Perry Haas
Zachary Hemsteger
Brian Kluge
Stephanie Lanter

Clay Leonard
Shayla Marsh
Meryl Ruth
Katie Millitzer
Kate Nelson
Tybre Newcomer
Anthony Pearson
Susie Rubenstein
Steven Schaeffer
Michael Schmidt
Emily Schroeder
Hunter Stamps
Sandra Torres
Tony Wright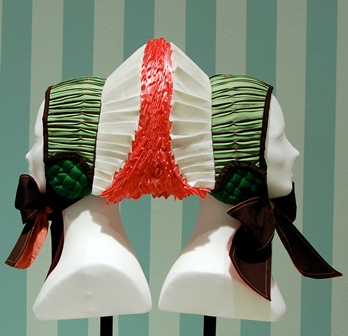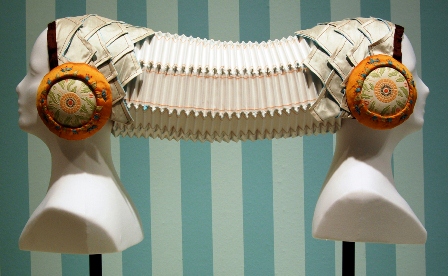 Opening Lecture and Reception
Monday, November 5, 7pm
Charles Johnson Theater, DeLuce Fine Arts Building
Janice Jakielski received a BFA from the New York State College of Ceramic Art and Design at Alfred University and her MFA from the University of Colorado, Boulder. She has taught at a variety of institutions including: Colorado State University, Fort Collins, School of the Museum of Fine Arts in Boston and this fall will be joining the Alberta College of Art and Design. Janice has been an artist-in-resident at numerous institutions both in the United States and abroad. Recent exhibitions include: the Seattle Design Center, Seattle, WA; The Textile Arts Center, Brooklyn, NY; 67th Scripps Ceramics Annual, Claremont, CA and Bray Warehouse Gallery, Helena, MT.
"My most recent explorations have a focus on communication and relationships.  Through these objects I am exploring methods of communication and the navigation of the spaces, both physical and mental, that we inhabit. By disrupting or enhancing the senses, my props make possible an exaggerated self-awareness, a break in the normalcy of daily experience.  This work is a social experiment of sorts, a mediated event to explore communication, comfort and complacency through play."www.janicejakielski.com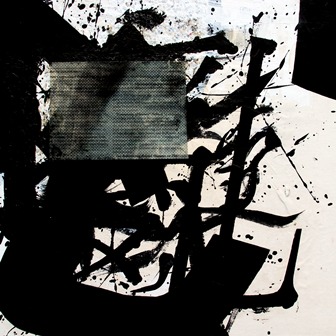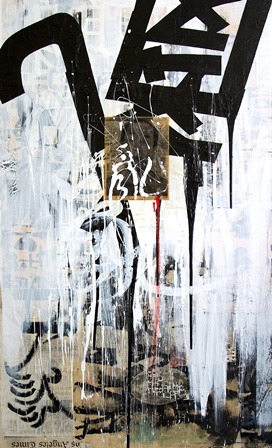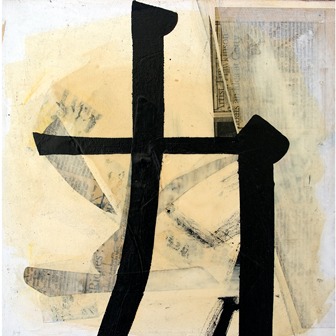 Opening lecture and reception
Monday, January 28, 7pm
Charles Johnson Theatere, DeLuce Fine Arts Building
John Y. Chang expresses the duality of his Chinese and American experiences by juxtaposing traditional and unconventional symbols and images through the application of mixed media.  Deconstructed Chinese calligraphy collaged over segments of world history and references to modern pop-culture depict his personal transformation.  Chang's use of calligraphy here contrasts the customary usage of Chinese calligraphy.  Where the later has created a conformed expectation of structure and the beauty of brushwork, John's expressive characters allow for a freedom of interpretation.
John Y. Chang is a mixed media artist, calligrapher and abstract painter originally from Shanghai, China who now resides in Southern California. www.johnychang.net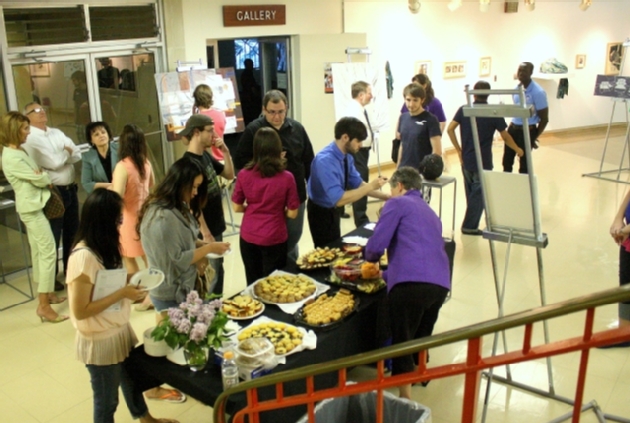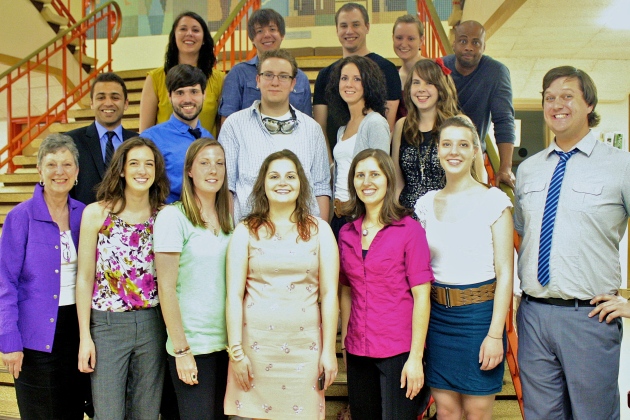 Lecture and Opening TBA
Kashmir Crossover is a coalition of artists from Kashmir and Northwest Missouri State University. Promoting peace through art, we create an artistic and international cultural exchange, using digital media to symbolically cross borders. Kashmir Crossover strives to create awareness of a high conflict area by providing a platform for artists to communicate. The current exhibit features works in multiple media by students from Northwest and Kashmir on view at both venues. An opening video conference kicks off the week-long international show.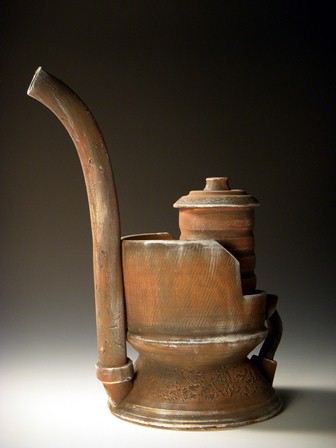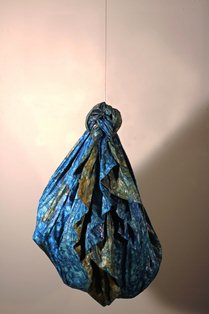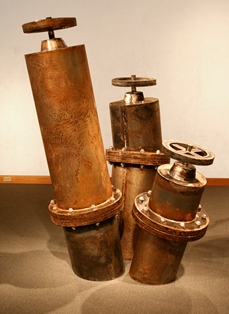 Juror's presentation
Monday, March 18th, 7pm
Charles Johnson Theater, DeLuce Fine Arts Building
A Competitively juried exhibition for current studio art students.  All studio emphasis areas are represented: Ceramics, Sculpture, Jewelry, Printmaking, Photography, Graphic Design and Illustration, Fiber Arts, Painting and Drawing.  This is a chance for our undergraduate students to explore and celebrate the accomplishments of the past academic year.
An invited guest Juror will choose works to be included in the exhibition.  All undergraduate art students are invited to enter up to three works for consideration.  Awards will be announced the evening of the opening lecture.