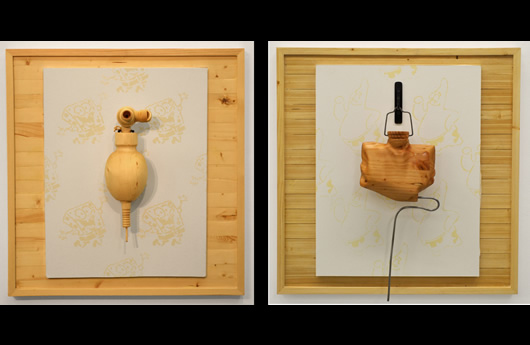 Opening Lecture
Monday, September 12th, 7 p.m.
Charles Johnson Theatre, DeLuce Fine Arts Building
Reception to Follow in the DeLuce Fine Arts Gallery
Chris Graves, Assistant Professor of Art, Graphic Design
Laura Kukkee, Associate Professor of Art, Ceramics
Phil Laber, Professor of Art, Photography and Printmaking
Armin Müsham, Associate Professor of Art, Painting
Bob Schultz, Instructor, Drawing and Ceramics
Dr. Kim Spradling, Professor of Art, Art Education and Fibers/papermaking
Veronica Watkins, Instructor, Drawing and Design
Craig Warner, Associate Professor of Art, Digital Imaging/Graphic Design
Glenn Williams, Associate Professor of Art, Sculpture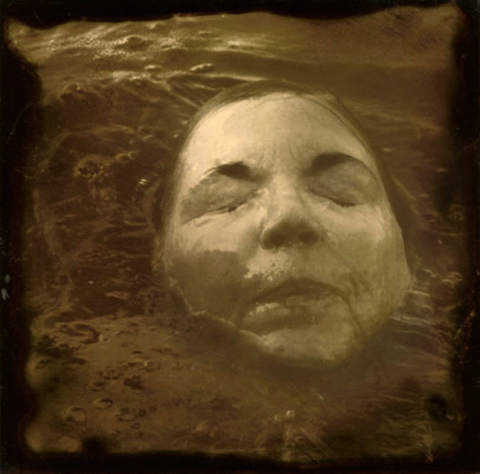 Opening Lecture
Monday, October 10th, 7 p.m.
Room 244, DeLuce Fine Arts Building
Reception to Follow in the DeLuce Fine Arts Gallery
Artist Biography
Marydorsey Wanless is an artist and educator living in Topeka, Kansas.  She is an assistant professor in photography at Washburn University Art Department, where she has taught since 1998.  She works in all types of photography, including black/white darkroom and digital, but specializes in historical alternative processes.  She is currently working with tintypes and gum bichromates.
Her work has won many awards and has been shown regionally, nationally and internationally, including the Grand Prize for SoHo Gallery's "Krappy Kamera" International Exhibition.  She is a member of Society of Photographic Educators, Women in Photography International and the F295 Group of Alternative Photography.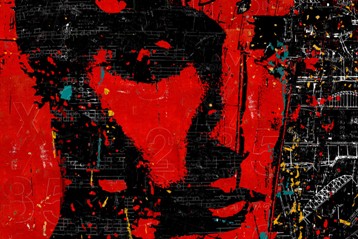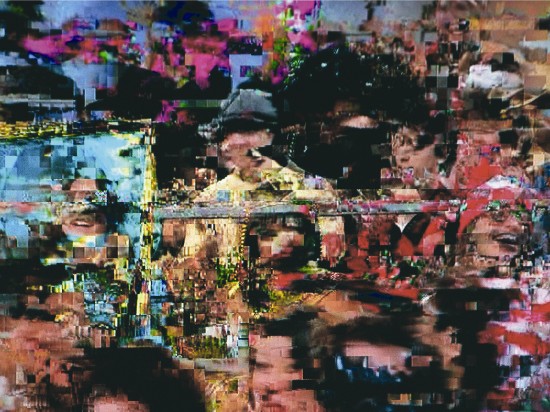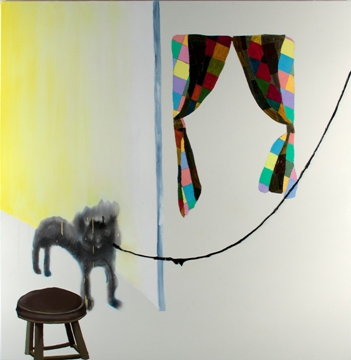 Where We Are: Tectonic Shifts and Dissolution of Boundaries
[Exploring the Tension and Transitions in Contemporary Visual Art Today]
A National Juried Exhibition of Contemporary Art in all Media
Juror's Statement:  
"A lot has changed in the art world over the last forty years. Perhaps most notable is the shift in how work is looked at and experienced, and in who is expected to look at it and experience it. The Conceptual art movement, which began in the 1960s, set out with the aim to shake things up. Over the past decade the world of contemporary art has experienced the rumblings of a tectonic shift. Its contours have been increasingly visible in major international art shows of the past five years. Today artists no longer only aim to produce a finished object. Many contemporary artists combine and work across disciplines in their queries about the meaning of art and its relationship to everyday life. The concept of working in a single medium has given way to artists working in several and oft combining them. As technology has become a significant part of emerging artists' lives, it comes as no surprise that electronics and media base work occupy an important part of today's art making. This exhibition aims to explore the potential of contemporary visual art that embraces the blurry lines being explored by artists who are currently breaking down boundaries and working between the tenets of two dimensional art practice, mixed media, digital and media art, and the physical world we move through."   
Juror:  Elaine A. King, PhD
Art Historian, Critic and Curator  
Elaine King is currently Professor of History of Art, Theory, and Museum Studies at Carnegie Mellon University. Her areas of focus include: History of art, (19th & 20th Century) Specialty post-World War II American art, American culture and photography & video, Cultural History & American Public Policy, as well as how technology is affecting shifts in social values, ethics and art, and art criticism criteria.
King served as the Executive Director and Curator of the Carnegie Mellon Art Gallery [1985-1991], and was the Executive Director and Chief Curator of the Contemporary Arts Center in Cincinnati, [1993-1995].  During her career as a curator, she has organized over 45 exhibitions, including a wide range of one-person exhibitions and catalogues. King has been awarded numerous grants from varied agencies including The National Endowment for the Arts (In 1989, 1988, 1985, 1983), The Warhol Foundation, Richard K. Mellon Foundation and The Pennsylvania Council on the Arts. In 2001 she was a Senior Research Fellow at the Smithsonian American Art Museum. As a freelance art critic, Elaine King has published reviews and articles for Sculpture, Art on Paper, Art Papers, ARTES MAGAZINE, ArtUS, Grapheion, The Pittsburgh Post-Gazette, and The Washington Post.  Elaine King's interview with Jennifer Allora and Guillermo Calzadilla, the collaborative artists collectively known as Allora & Calzadilla, who are representing the USA at the 2011 Venice Biennale, is in the June 2011 issue of Sculpture Magazine.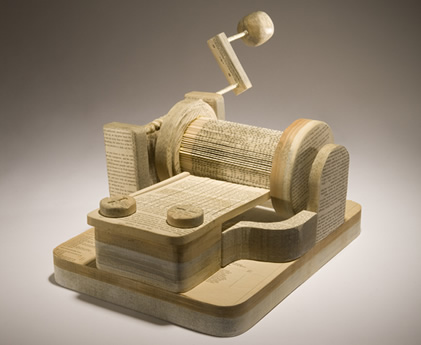 Opening Lecture
Monday, February 27th, 7 p.m.
Room 244, DeLuce Fine Arts Building
Reception to follow in the DeLuce Fine Arts Gallery
Artist Biography
Ching Ching Cheng is an artist living and working in Los Angeles, CA. She received her BFA from the Art Center College of Design in Pasadena, CA. She works in painting, drawing, sculpture and installation.  She is influenced by perception, psychology and nature. Ms. Cheng has recently exhibited at the Los Angeles County Museum of Art Rental and Sales Gallery, The Craig Krull Gallery, and in Gallery 825 at the Los Angeles Art Association.   She has recently completed a three-month artist-in-residency program at 943 Studio in Kunming, China. 
Artist Statement
"I always put myself in the situation to make the subject matter more personal to me, so my work gives an intimate and personal account of my own exper­iences, while simultaneously encouraging the viewer to recall their own. My work is symbolic and conceptual. I present subject matter outside the self from this psychological position. I am constantly trying to replace the figures in my paintings with images that represent the idea of the figure, an object or an animal that takes on the persona of what the figure represents. This intimate gesture allows for a personal connection to be forged by the viewer with the work. Ultimately, there is no definitive subject, but only a meditation on personal experience and emotion. The subject matter that influences and inspires my work the most comes from psychology and nature. The ways people deal with situations are very different from one another, and I find this very special and interesting. I challenge myself through drawing, solving problems and difficult ideas. Most of my work is mixed media using ink, watercolor, gouache, and acrylic. I work digitally and traditionally as well as three dimensionally, and like to experiment with different techniques and mediums. The color of my work is very subtle, and quiet."
Juror's presentation
Monday, April 9th, 7 p.m.
Charles Johnson Theater, DeLuce Fine Arts Building
Opening reception to follow in the DeLuce Fine Arts Gallery
A Competitively juried exhibition for current undergraduate studio art students of the Department of Art.  All studio emphasis areas are represented: Ceramics, Sculpture, Jewelry, Printmaking, Photography, Graphic Design and Illustration, Fiber Arts, Painting and Drawing.  This is a chance for our undergraduate students to explore and celebrate the accomplishments of the past academic year.
An invited guest Juror will choose works to be included in the exhibition.  All department of art students are invited to enter up to three works for consideration.  Awards will be announced the evening of the opening lecture.