Lecture
Monday, September 13, 7 p.m.
Olive DeLuce Fine Arts Building, Room 244
Artist Statement
"I believe that there are opposites in all things. Real and unreal, spiritual and physical.
Good and evil, light and dark, good choices and bad choices. A search for answers beyond our physical senses has preoccupied my thinking for many years. My work is an attempt at visually exploring some of these psychological and spiritual issues.
The use of the figure plays a significant role in my work as it is largely self-referential, and a starting point for the questions that I ask. My working methods as a graphic explorer and painter stem from the long history of expressionistic mode of thinking and working such as Van Gough, Matisse, Pollack, Diebenkorn, and Fritz Scholder who have played a significant role in the development my visual language."
Biography
With over 20 years experience as an accomplished artist and creative director who has real-world experience with some of the world's best-known companies such as IBM, FranklinCovey, Novell and Gerber, Christopher has a proven ability to understand the needs of business, and to blend them with the aesthetics of design to create communications solutions that are clear, compelling and memorable.
In addition, as a design educator he has honed the ability to react and understand client, customer and consumer needs. Detect group dynamics, guide discussions.
Guide the focused flow of strategic direction. Solutions become integrated. Clearly understood. And right for their market.
As an image-maker, he also excels at detecting patterns, recognizing opportunities and making meaning out of seemingly disparate patterns. With empathic understanding of both visual and business problems, he can combine seemingly unrelated activities into not only something new and bold, but effective.
Christopher has extensive teaching experience on the collegiate level, both as an Associate Professor at Kendall College of Art and Design, and as an Adjunct at Brigham Young University, Chandler Gilbert Community College, California State University Long Beach and Santa Monica College. In the fall of 2009 he joined the faculty of Northwest Missouri State University to teach Graphic Design.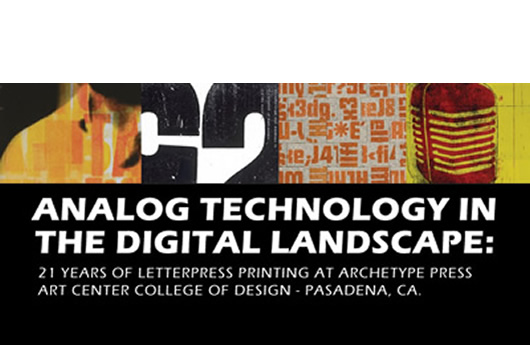 Gloria Kondrup
Director, Archetype Press
November 15, 2010, 7 p.m.
Olive DeLuce Fine Art Building, room 244
Visiting Artist Schedule of Events
Monday, November 15
9 a.m. - noon
LetterPress Workshop
(Printmaking Studio)
3 -4 p.m.
Gallery Lecture
7 p.m.
Artist Presentation/Lecture
Tuesday, November 16
9 a.m. - noon
LetterPress Workshop
(Printmaking Studio)
Opening Reception
Monday, January 10, 2011
Olive DeLuce Gallery, 7 p.m.
Artists
Steve Banks, Instructor, Sculpture
Chris Graves, Assistant Professor of Art, Graphic Design
Laura Kukkee, Assistant Professor of Art, Ceramics
Phil Laber, Professor of Art, Photography and Printmaking
LeDonna MacIntosh, Instructor, Drawing and Painting
Armin Müsham, Associate Professor of Art, Painting
Bob Schultz, Instructor, Drawing and Ceramics
Dr. Kim Spradling, Professor of Art, Art Education and Fibers/papermaking
Veronica Watkins, Instructor, Drawing and Design
Craig Warner, Associate Professor of Art, Digital Imaging/Graphic Design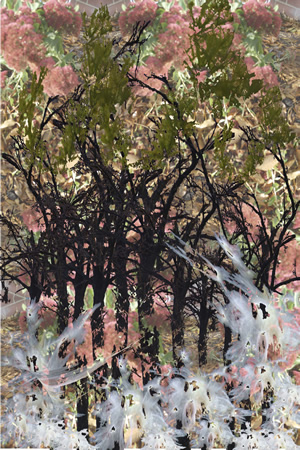 This is a competitively juried show for current undergraduate studio art students of the Department of Art, Northwest Missouri State University.
Juror: Matthew Dehaemers
Juror's Presentation
Monday, January 24, 2011, 7 p.m.
Olive DeLuce Fine Arts Building, room 244
Exhibition opening to follow
Matthew Dehaemers graduated from the University of Wisconsin with an MFA, and has a BFA from Creighton University.  He has created public sculptural works upon commission from patrons ranging from the Los Angeles County Santa Clarita Fire Station to the Bemis Center for Contemporary Art in Omaha.  Having been twice recognized as among the creators of the most innovative public art pieces in the US, Mr. Dehaemers recently worked as Visiting Artist at Johnson County Junior College's prestigious new Nerman Museum of Contemporary Art.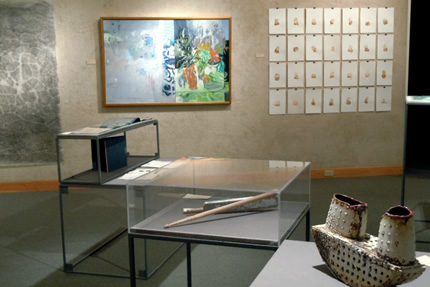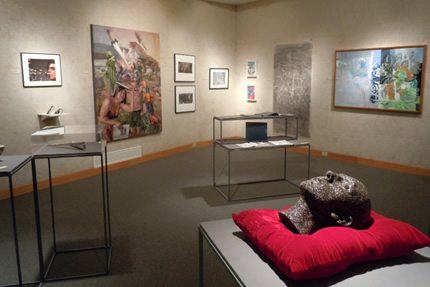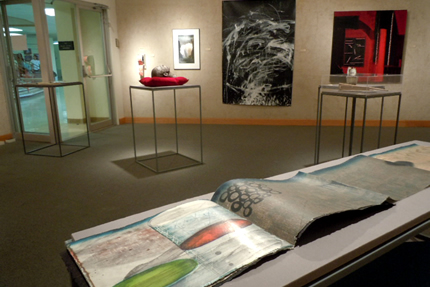 Ephemera is an exhibit open to all mediums. Works selected for this exhibit will explore the notion of time, impermanence, illusion, ruin, and/or the temporary as primary characteristics. Ephemera may apply to any process, material, subjects or ideas inherent to the work. Both experimental and traditional approaches are encouraged.
Juror: Daniel Keegan
Milwaukee Art Museum Director Daniel Keegan has worked at the Milwaukee Art Museum since 2008. Previously, Mr. Keegan was Museum Director at the San Jose Museum of Art from 2000 to 2008 and prior to that was the Executive Director of the Kemper Museum of Contemporary Art in Kansas City from 1997 - 2000. Prior to his museum work, he spent over twenty years in higher education teaching and leadership roles. Mr. Keegan received an MFA from Southern Illinois University and a BA in Communication Art from University of Wisconsin – Green Bay.
Juror's Statement
It was a great pleasure to serve as juror for Ephemera at The DeLuce Gallery of Northwest Missouri State University. I commend the Northwest Art Department for attracting high caliber entrants offering a great diversity of interpretation of the ephemera theme. It was quite a challenge to reduce the large number of entries to a choice few selections for inclusion in the exhibition.
Entries covered a wide range of ideas, materials, techniques and content covering wide ground thematically, esthetically and technically. This diversity of work mirrors the diversity of approaches in the contemporary art scene today. Artists are placing less emphasis on traditional materials and forms, shunning the specifics of narrative, and stressing a delicacy and transience over permanence that is reflective of our times.
As the exhibition prospectus points out, the term ephemera can take on many meanings. Time, impermanence, memory, illusion, the accidental and the found are all represented in one way or another in this exhibition. In retrospect, these qualities serve as the threads pulling the exhibition together in spite of the diversity of approaches. It is as if each work is loosely tethered to a collective energy brought forth by the exhibition as a whole.
Participating Artists
Jill Birschbach
Sandra Burke
Kimberly Campisano
Christian Carson
Matthew Dererzinski
Benjamin Duke
Joshua Gagliardi
Margaret Gohn
Gary John Gresl
Sarazen Haile
Katherine Hegquist
Ron Janowich
B. Colby Jennings
Barbara Krupp
Karen Kunc
Denise Manseau
Nate Mathews
Lorrie McClanahan

Jonathan McFadden
Michelle Murillo
Jeremy Newman
Trish Ramsay
Michael Rich
Debra Shepherd
Barbara Simcoe
Bryce Speed
Sarah Steinwachs
Fred Trease
Natalie Tornatore
Danny Warner
Beata Wehr
Daniel Weiss
Erin Wiersma
Keyser Wilson
Reneé Zettle-Sterling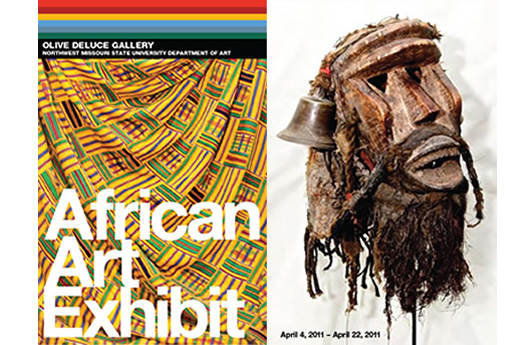 View Catalog (5.7 MB)

Dr. Maude Wahlman
April 4, 2011, 7 p.m.
Olive DeLuce Fine Art Building, room 244
Exhibit Opening to follow
 
Dr. Maude Wahlman, Professor of Art and Art History, University of Missouri at Kansas City.
Dr. Wahlman is a specialist in African Art. Having received her B.A. in Art from Colorado College, she completed her M.A. in anthropology at Northwestern and her PhD in Art History at Yale University. She is currently director of the Global Arts Initiative at UMKC. Dr. Wahlman joins us to speak on objects from the African art collection of Dr. Ray Lake of Kansas City, MO. 
Dr. I Murphy Lewis
April 11, 2011, 7 p.m.
Olive DeLuce Fine Art Building, room 244
Dr. I Murphy Lewis, Founder and Executive Director, Global Voice Foundation. Dr. Lewis spends her life promoting cross-cultural understanding by sharing rich cultural wisdom, traditions and ancient stories of endangered indigenous communities through film, television, lectures, and books. Global Voice's purpose is to help unite the world's diverse communities with greater respect and inclusion.  Dr. Lewis holds a B.A. from the University of Kansas, and AA fro the Parson's School of Design and a PhD in Mythology from Pacific University. She travels throughout the world, and is currently working in Africa, South America and New Guinea.