Elementary Education Discover Your Major Visit Day
Wednesday, February 5, 2020
9:00 a.m. - 2:00 p.m.
Registration is required.
To reserve a spot, register online or call 800.633.1175.
Explore majors in Elementary Education, which includes interacting with current Northwest faculty and students. The event will highlight Northwest with a campus tour and information sessions. Students will learn how the School of Education can further their career goals and have a chance to explore their major in depth.
Overview
You will have the opportunity to:
Interact with education faculty and students majoring in related fields
Learn about careers in Elementary Education
Tour our classrooms
Explore the Northwest Campus
Learn more about:

Admission requirements
Scholarships
Living on campus 
Student organizations, meal plans and more!
Career Ready. Day One.
Northwest ensures students are career ready, day one through internships, field experiences and networking opportunities. Read Dimitric's story »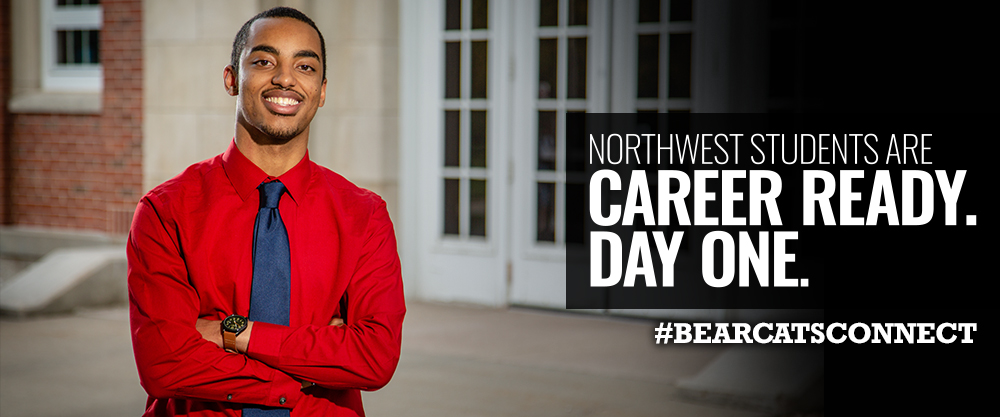 Dimitric Edwards
English Education
Schedule of Events (tentative)
* Schedule subject to change *
Time
Activity
8:30 a.m.
Check-In
8:45 a.m.
Welcome, Admissions Presentation
9:30 a.m.
Tour of Horace Mann Laboratory School and Brown Hall
10:15 a.m.
Northwest Student Panel
11:00 a.m.
Attend Education Classes - Student Only
11:00 a.m.
Professional Education Presentation - Parents Only
Noon
Lunch
1:00 p.m.
Campus Walking Tour
2:30 p.m.
Visit Day Wrap Up


Any final questions about Northwest?
Visit Day Questionnaire & get your t-shirt
Shuttle Service to Parking Lot
Thank you so much for visiting!