This website is best viewed in a browser that supports web standards.
Skip to content or, if you would rather, Skip to navigation.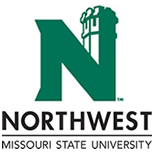 Small Business and Technology Development Center
SBTDC Counseling Services
Contact Us
Small Business & Technology Development Center
3003 Frederick Ave.
St. Joseph, MO 64506
Phone: 816.364.4105
Fax: 816.364.4873
Rebecca Lobina, Regional Director
Email: lobina@nwmissouri.edu
Our hours of operations are 8 a.m. - 5 p.m.