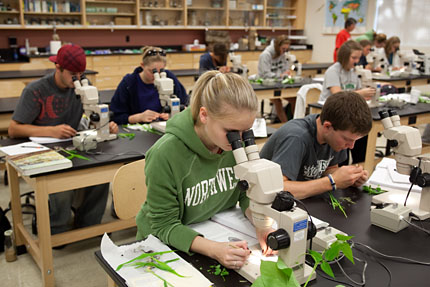 Majors and Minors at Northwest
Northwest offers more than 140 majors and 73 minors. By mixing and matching your major and minor, you can create an academic program that is tailor-made for you. The most popular areas of study are education, business, agriculture, mass communications and biology. Northwest also offers innovative interdisciplinary programs in nanoscale science and interactive digital media.
View a complete list of majors and minors »
Four-years plans that provide a suggested schedule for completing required courses for a specific area of study can be found at Advisement Assistance. Additional information for a major can be found through the major's school or department.