Contact Us
International Involvement Center
108 Owens Library
800 University Drive
Maryville, MO, USA 64468
Phone: + 1 660.562.1367
Email: studyab@nwmissouri.edu
Appointments
By appointment only:
Monday - Friday
8:00 a.m. - 5:00 p.m.
Walk-in hours during the semester: (no appointment necessary)
Tuesday
1:00 p.m. - 2:00 p.m.
Thursday
1:00 p.m. - 2:00 p.m. 
---
Mission
Study Abroad provides students the opportunity to participate in academic programs that will increase their awareness, appreciation, and respect for other cultures in the context of their chosen discipline. Through direct contact with other people, languages, and traditions of another culture, students will enhance their understanding of themselves, their academic curriculum, their communities, and the world. Through Study Abroad experiences students will develop vocational opportunities and the necessary skills for personal, professional and intercultural interaction in an interdependent world.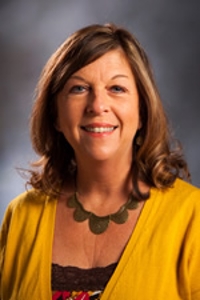 Connie Murphy
International Support Specialist
660.562.1367
conniem@nwmissouri.edu
Sunny Shahi
Graduate Assistant
660.562.1367
studyab@nwmissouri.edu