Donate to the American Dream Grant
Recipients of the American Dream Grant meet Northwest's moderately selective admissions criteria and come from the neediest families based on their application for federal aid. Unlike other need-based programs, the grant, in conjunction with the student's federal, state and institutional grants and scholarships, covers 100% of tuition and standard fees for Pell-eligible students and is renewable for 3 additional years for those meeting the eligibility criteria.
When financial barriers for students are eliminated, they're able to concentrate on academics and achieving their life goals. However, the number of awards given is limited by University funding and donor support.
More than 5,000 students have qualified to receive the American Dream Grant since its inception in 2004.
About 500 freshmen are Pell Grant eligible each year and meet the need criteria to receive the American Dream Grant.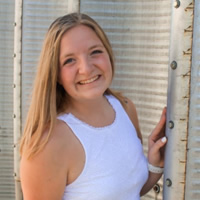 "With the American Dream Grant was able to continue my higher education at the school I love! Without this grant, my family and I wouldn't have been able to afford going to Northwest and I would have had to transfer. This grant has not only given me the opportunity for an education at Northwest, but also some incredible experiences that wouldn't have been possible otherwise."
Liz Swafford
American Dream Grant Recipient
Giving Opportunities
Clearly, additional funds are needed to assist qualifying students. Many of Northwest's alumni and friends have already committed their support to the American Dream Grant through either an outright gift or by way of a planned or deferred gift. Gifts at any level can support the American Dream Grant.
Dream Team Endowment – Matching Funds Available!
By donating $15,000 or more, payable over five years if preferred, you will become part of the Northwest Scholarship Dream Team. As a member, you will receive information on all recipients of the pooled scholarship and have your name listed in The Bridge annual report of donors.
AND, for a limited time, the Northwest Foundation has allocated $525,000 for the purpose of matching, up to $15,000 per person, the first 35 gifts ($15,000 or larger) to this endowment fund!
Matches from the Foundation shall not exceed $15,000 regardless of donor gift size, as the desire is to grow the Dream Team as large as possible.
Your gift: $15,000
Foundation Match: $15,000
TOTAL Impact: $30,000!
Dream Team Endowment Donors
Bob & Mary Bohlken
Earl & Melanie Boyd
Carl & Jackie Henningsen
Gary & Polly Hultquist
Jason & Nichole Klindt

John & Suzy Moore
Pat & Carol Pijanowski
Gary & LuAnn Tunell
Cynthia Wolfe
Dream Team Named Scholarship
By gifting a minimum of $25,000 you will establish a named Dream Team Endowed Scholarship, where a student will be selected to receive your $1,000 American Dream Grant Scholarship each year.
As a donor, you will select the name of the scholarship, receive detailed information about your specific recipient each year and will also have your name listed as a Northwest Scholarship Dream Team member in The Bridge annual report of donors.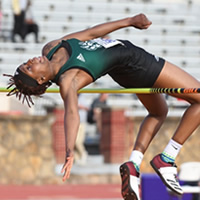 "I'm a first generation student attending Northwest. I grew up in Houston and that's where my family lives. I've been living in Maryville independently to remain focused and to finish college. I work all summer long to make ends meet, as college is expensive and my support system is low. My family still lives in poverty and my only wish is to graduate and make them proud. I know they will be proud because I am beating the odds and doing something that no one in my family has had the opportunity to do. I am very motivated and wish to further my education at Northwest. I just recently received new funding from the American Dream Grant, and I look forward to using it this year in order to be successful. I am truly grateful and appreciative to the donors who help college students like me."
Jada Shanklin
American Dream Grant Recipient
---
For more information about the American Dream Grant, contact 660.562.1248 or advance@nwmissouri.edu.