This website is best viewed in a browser that supports web standards.
Skip to content or, if you would rather, Skip to navigation.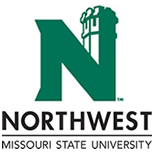 Northwest Foundation
Alumni and Giving
Follow Us On
Online Giving
If you are a Northwest employee and wish to give to Adopt-a-Bearcat or The 1905 Society via payroll deduction, please click here   
All gifts are tax deductible as allowed by law.
The Northwest Foundation Inc. fiscal year runs July 1 through June 30.