Natural Sciences Discover Your Major Visit Day
Saturday, March 7, 2020
9:00 a.m. - 2:30 p.m.
Registration is required.
To reserve a spot, register online or call 800.633.1175.
Explore majors in biology, chemistry, geology, nanoscale science, physics, and pre-professional studies, which includes interacting with current Northwest faculty and students. The event will highlight Northwest with a campus tour, information sessions and lab/facility tours. Students will learn how the Department of Natural Sciences can further their career goals have a chance to explore their major in depth.
Overview
You will have the opportunity to:
Interact with department faculty and students majoring in related fields
Learn about careers in science
Tour our classrooms and facilities 
Explore the Northwest Campus
Learn more about:

Admissions
Financial Assistance
Campus Housing
Student Life
Career Ready. Day One.
Northwest ensures students are career ready, day one through internships, field experiences and networking opportunities. Read Doory's story »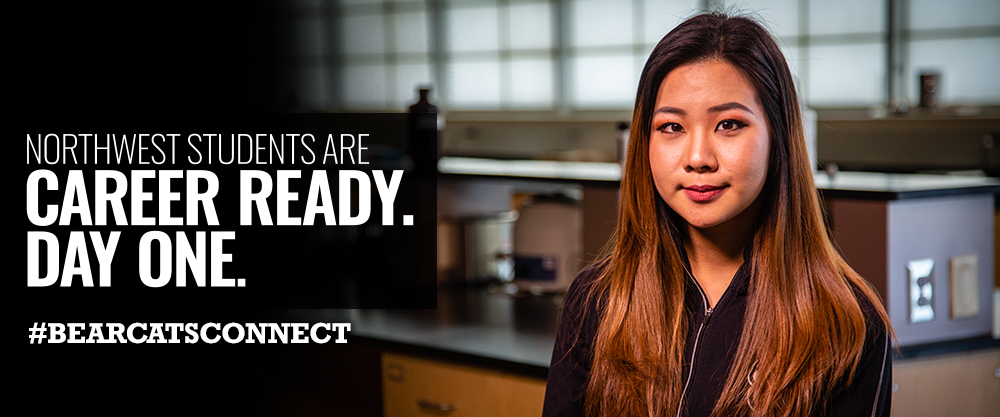 Doory Dan
Chemistry
Schedule of Events (tentative)
* Schedule subject to change *
| Time | Activity | Location |
| --- | --- | --- |
| 9:00 a.m. | Check-In | Garrett-Strong Main Foyer  |
| 9:15 a.m. | Welcome and Admissions Information | Garrett-Strong, Room 2550 |
| 9:45 a.m. | Introduction to Natural Sciences Department | Garrett-Strong, Room 2550 |
| 10:15 a.m. | Facility Tours | Garrett-Strong and Hubbard Center |
| 11:45 a.m. | Career Pathing Break-Out Sessions | Garrett-Strong |
| 12:30 p.m. | Lunch and Question/Answer | Garrett Strong |
| 1:30 p.m. | Campus Tours Depart | Garrett Strong |
| 2:30 p.m. | Final Questions and Depart Campus  | |