Bearcat Advantage
What is Bearcat Advantage?
Bearcat Advantage is an opportunity for out-of-state students to earn in-state tuition rates. This program can save new students more than $7,500!
"As a Nebraska Resident, the Bearcat Advantage made Northwest convenient and affordable!"
Jake Hain
Seward, Nebraska
---
Eligibility Requirements
The scholarship is available to first-time freshman and transfer students who live outside Missouri.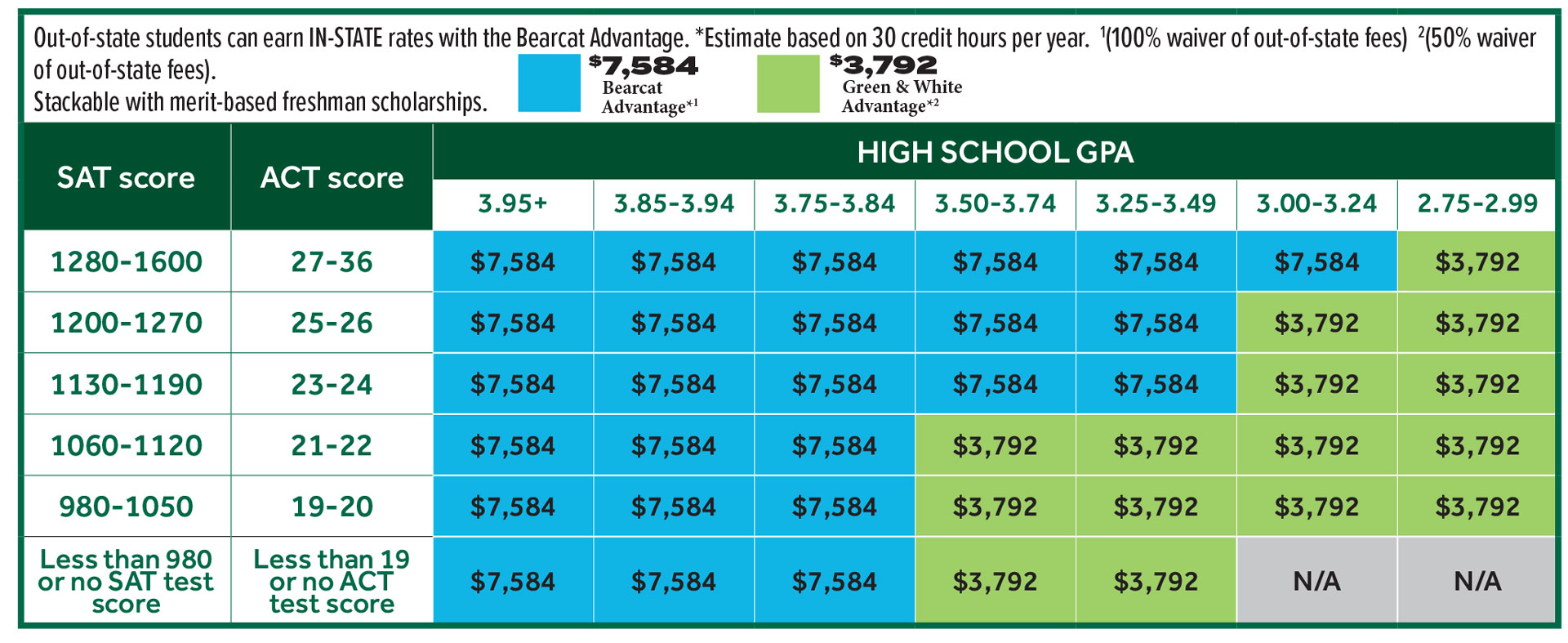 ---
Renewal Requirements
Requires completion of 24 credit hours per academic year and the following Northwest cumulative GPA:

Bearcat Advantage: 3.00
Green and White Advantage: Renews to Bearcat Advantage with 3.00 Northwest cumulative GPA.

Maximum award: 132 total credit hours earned (including dual credit and transfer hours)