Why Major in Mass Media: Sports Media?
Students majoring in mass media with an emphasis in sports media gain knowledge of information gathering, radio, recording and editing. Faculty focus on ensuring students receive knowledge that covers sports, basic journalism, use of audio and video as well as an emphasis on quality, clear writing skills.
Career Ready. Day One.
Northwest ensures students are career ready, day one through internships, field experiences and networking opportunities. Read Cody's story »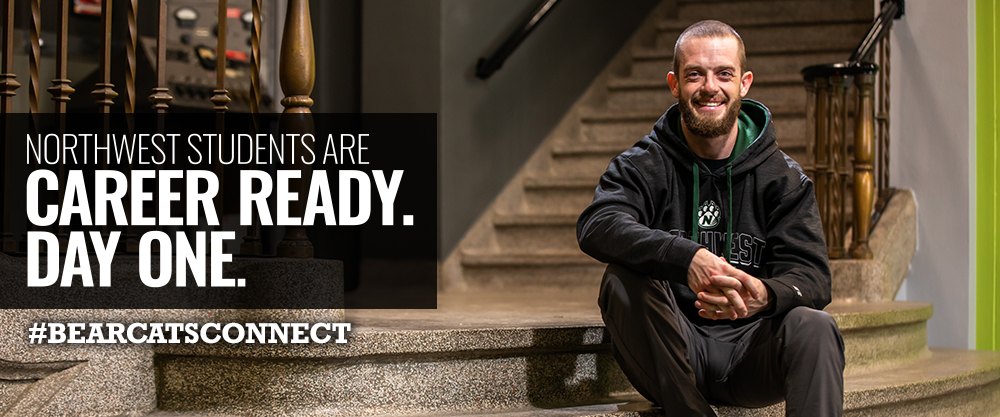 Career Opportunities
90%
placement rate
More than 90% of students who graduate with a degree in mass media with an emphasis in sports media obtain employment or continue their education within six months after graduation. Jobs related to this major include:
Sports broadcaster
Sports journalist
Sports information director
Print broadcaster online
*Based on self-reported data in recent years.
Profession-Based Learning Experiences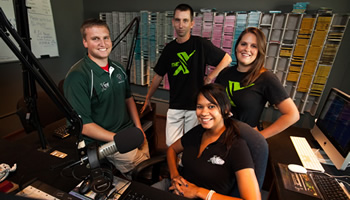 KZLX is the student-led radio station serving the Maryville area. The station plays the most up-to-date and popular artists while providing fun, upbeat and quality entertainment to the community. The station is a two-time winner of the College Media Association's Pinnacle Award recognizing the top college radio station in the nation.
---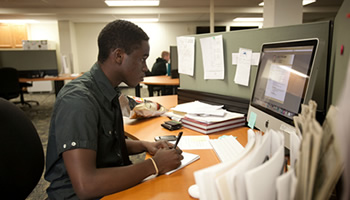 The Northwest Missourian is the student-led weekly newspaper covering news on campus and the community of Maryville. The publication is a member of the Associated Collegiate Press Hall of Fame and a winner of multiple individual and team awards each year. Visit the Missourian »
---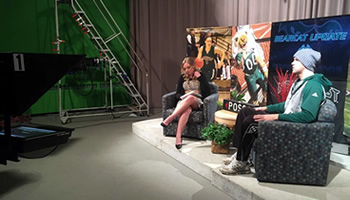 KNWT is the student-produced television station with original programming for the campus and community. KNWT has received multiple nods as a finalist for the College Media Association's Pinnacle Award recognizing it as the top college television station in the nation.
---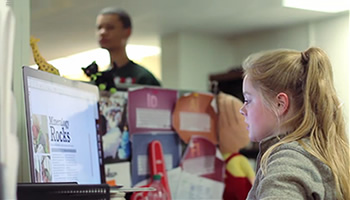 Tower Yearbook is Northwest's student-led yearbook and annually documents campus life. A national leader, the yearbook is an Associated Collegiate Press Hall of Fame member and regular Pacemaker finalist.
---
Northwest's student Media truck serves as a mobile radio and television studio, equipped with tools that allow students to broadcast remotely and produce live and scheduled programming.
---
The Michael L. Faust Media Lab provides an active learning environment that provides students with the newest media tools. It is outfitted with Mac computers, large monitors and multiple flat-screen televisions synced with a Smart Board.
Internships
Internships are required with this major. Northwest offers many on-campus internships in addition to opportunities to network and gain internships with regional and nationally known agencies.

I interned for Sports Radio 810 WHB in Kansas City, Missouri. Normally, I was at the studio helping with the mid-day show, but when the United States was in the World Cup, 810 hosted the watch party in the Power and Light District. For the Belgium and Ghana game, I was able to be on the stage with a video camera capturing the crowd, which was one of the largest in the country.

Charles Kempf


I interned at the Nodaway News Leader under Kay Wilson. I ran their new program called 'Leader Live Action.' We covered Maryville High School Spoofhound football and other area sports. Every Thursday, I filmed a coaches show with Spoofhound football head coach, Matt Webb as seen in the photo. Then, Friday nights I filmed and live streamed the video online of live Spoofhound football games while announcing play-by-play coverage. While it is a challenging task of filming, streaming, and announcing the games, it is one of the best experiences I have encountered in my young broadcasting career.

Brent Barnett

Study Abroad
Study Abroad is an opportunity for students to apply hands-on international experience to their own academic development. Faculty members supervise short-term study abroad programs that prepare students before, during and after the program. Two types of study abroad programs are available – faculty-led and traditional study abroad.
The traditional program may be a semester, summer or year-long program and is taught by Northwest's international partner institutions.
The Northwest Difference
Founded in 1905, Northwest is a traditional campus with more than 7,200 undergraduate and graduate students. Located in the middle of everywhere, Maryville is two hours from Omaha, Nebraska and Kansas City, Missouri and 2 ½ hours from Des Moines, Iowa.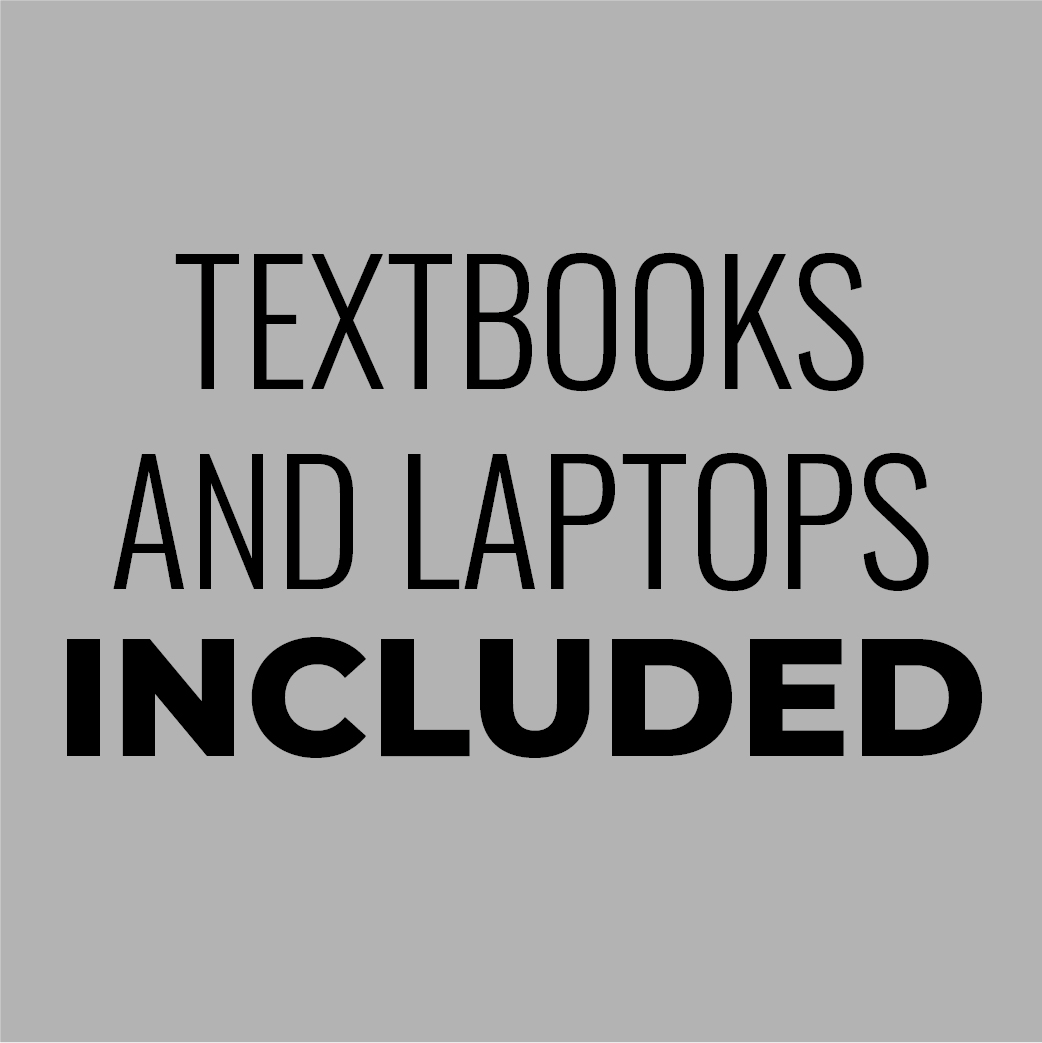 Students organizations, internships and profession-based learning experiences ensure students are Career Ready, Day One.
Read student stories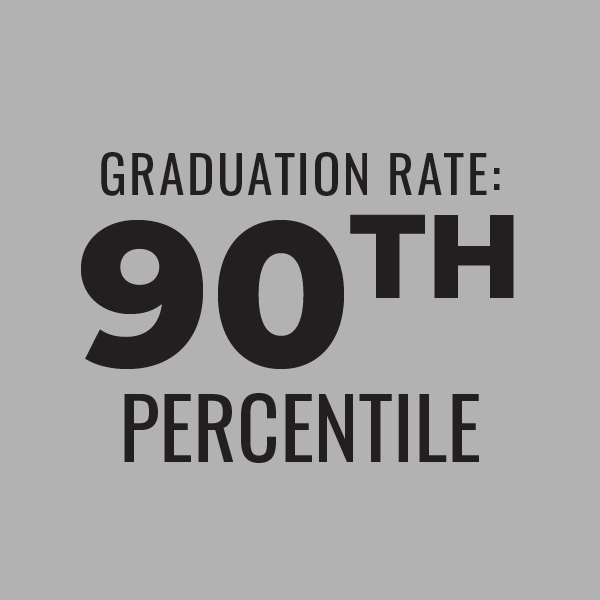 Graduation Rate: 90th percentile of Northwest's national peer group.