This website is best viewed in a browser that supports web standards.
Skip to content or, if you would rather, Skip to navigation.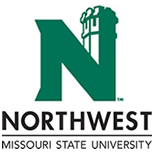 Learning
Teaching
Technology
Home » LTC » Technology
Faculty Tutorials for Northwest Online
Tutorial resources available for Northwest Online:
Instructor Guides  
These are web documents provided by Instructure Canvas.
Instructor Video Guides
These are tutorial videos for students and instructors available in the Canvas Community.
Canvas Tutorial Video Series
This is a Vimeo album of videos provided by Instructure Canvas for Instructors.