Elementary Education
Students who are majoring in Elementary Education, Early Childhood Education and Special Education are invited to consider the Elementary Education Academic Living Community.  Members of the community will have the opportunity to interact with faculty in the School of Education in deeply meaningful ways - outside of the classroom environment.  Students will participate in book studies, visits to local school districts and volunteerism events with their School of Education faculty.  Additionally, students will begin to build positive career relationships by interacting with teachers and school administrators from regional school districts. 
Elementary Education
community located in South Complex
Benefits of residing in the academic community include:
Enjoy organized activities and presentations centered on academic-based topics
Connect with first-year freshmen with the same academic interest
Experience increased interaction with academic support services and faculty to improve academic success
Discover social interactions with academic-based student organizations to help develop a sense of belonging
Apply to a community
Sorry, registration is closed.
Please check back in November when we will begin accepting application for the Fall 2019 housing. Thank you.
Community Details
---
Who Lives in the Community?
The following majors and minors from the School of Education can live in the Elementary Education Academic Living Community:


Education meta major
Elementary Education
Early Childhood Education
Minor in Early Childhood Education
Dual Major in Elementary and Special Education
---
Residence Hall
The Elementary Education Academic Living Community is located on the third floor of South Complex.


Located near the Union, South Complex offers pod-style living. Each floor features a kitchenette, laundry room, balcony or patio, lounge with wireless Internet access, study room and meeting room.
---
Courses
Ecology of Teaching and Learning
Developmental Foundations Of Learning
Professional Learning Community I
Introduction to Curriculum and Instruction
Principles of Assessment
Professional Learning Community II
Fundamentals of Math
Educational Computing
Meet the Academic Coordinators
---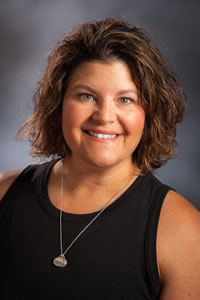 Instructor
Phone: 660.562.1359
Email: edlalc@nwmissouri.edu