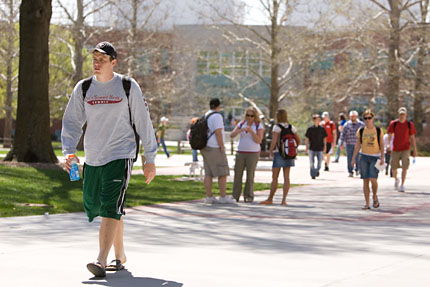 Northwest Accreditation
Northwest is accredited by the Higher Learning Commission (HLC) of the North Central Association of Colleges and Schools. Northwest was most recently reaffirmed for accreditation by the Higher Learning Commission in July 2012.
In addition to being accredited by the Higher LearningCommission, Northwest programs are accredited by:
Accreditation Council of Business Schools and Programs(ACBSP)
Accreditation Council for Education in Nutrition and Dietetics (ACEND)
Council for the Accreditation for Parks, Recreation, Tourism & Related Professions (COAPRT)
Missouri State Board of Education
National Council for the Accreditation of Teacher Education (NCATE)
National Association for the Education of Young Children (NAEYC)
National Association of Schools of Music (NASM)
Northwest receives endorsements from the American Chemical Society (ACS) for chemistry programs and from the National Council on Family Relations (NCFR) for the Child and Family Studies program.
Colleges and departments also maintain memberships in the following organizations:
American Association of Colleges for Teacher Education (AACTE)
Council on Undergraduate Research
Missouri Academy of Science
Missouri Association of Colleges for Teacher Education
Renaissance Group